Airtel Unlimited Data and Free Voice Calls Plan 28GB Data Surprise Offer
Possibly just when Reliance Jio – the new boy around the corner in India's telecom industry – was busy weaving the ceremony night for a resounding victory over all major telecom operators in India, Bharti Airtel – one of the oldest and largest telecom player has come up with a plan to downplay Jio threat.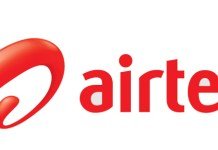 Airtel just announced a plan that will take Jio head-on. 28 GB data for 4G users, coupled with unlimited free local and STD calls – Airtel definitely has something under its sleeve to offer to its users. That's 1 GB of daily data for Airtel subscribers – something to the tune of Jio's Prime offering.
Airtel's new package – split hair analysis
Before you just run for the plan, take your time to learn more about it. Here is what Airtel is offering:
You pay INR 345 each month and in return, you get:

1 GB data (of course 4G) each day.
Unlimited local calls (all networks).
Unlimited STD calls (all networks).

1 GB daily data will be split into two parts:

Day data – 500 MB
Night data – 500 MB

This is a promotional offer and will be available only and only for those handsets which have 4G capabilities.
The promotion will end on March 31, 2017 and hence, you need to subscribe for the same before the expiry of that period.

In case you subscribe within the aforesaid date, you will be able to enjoy the same plan for 11 months that follow.
Airtel says that free data will be available for those who subscribe within the given date. Technically it isn't free because you will be paying INR 11.50 a day for enjoying the benefits.
Other moves made by Airtel, Vodafone and Idea
In case you are thinking that Airtel is the only operator who is trying to counter Jio threat, you are wrong. There are other players as well, who are trying hard not to lose their customers to Jio. Before we talk of what Vodafone and Idea Cellular are offering, let us take a look at another move by Airtel.
Airtel's move
Another plan that Airtel had was that of INR 145 a month. This plan went through radical changes and now comes with the following offerings:
Airtel to Airtel – free calls within state and within this whole nation (basically local and STD free on A2A network).
2 Gigs of data, which will remain valid for 28 days.
Vodafone's offering
Vodafone is India's second-largest telecom operator. To counter Jio's aggressive move, Vodafone is offering a plan worth INR 342 a month. Here are some of the features of the plan:
Unlimited voice calls – any network.
28 Gigs of data for 28 days. That's 1 Gig per day (Fair Usage Policy), beyond which, high charges will be applicable.
Interestingly, Vodafone hasn't really made this offering very public and the information has been obtained from various Vodafone subscribers who receive text message from Vodafone.
A spokesperson from Vodafone stated that the company is currently offering what is known as "Various Segmented Propositions". This offer, according to the spokesperson, is going to stay valid till March 15, 2017 – that's not good, is it?
Idea's offering
Idea Cellular is India's third largest telecom operator has also come up with its very own tailored plan to deal with onslaught of Jio. Idea is currently offering the following:
500 MB data each day.
Unlimited voice call (any network).
Validity period: 28 days.
All these comes against a monthly cost of INR 348 per month.
A spokeswoman from Aditya Birla Group telco has revealed that this offer has been made available only and only to those customers of Idea who have 4G-enabled mobile phones but are non-data users. That's not really fine, is it?
Conclusion
There is a price war going on among telecom operators. Something that has come out of this war is: "Telecom operators have been robbing customers inside and outside. Remember the days of 1 GB data against 250+ bucks? Data wasn't really that pricey, was it? If data was so pricey, how come the telecom operators can manage to provide all these offerings now?" We were bluntly robbed till now and somewhere we feel; they are still robbing us! They will continue to rob us till there are addictions like Facebook, WhatsApp etc. We are slaves and they are the masters!
Other Articles