Apply for Free Anti-Virus Software Program For Phones and Computers by Government
With more people getting online than ever before, the risk of viruses and other harmful programs on phones and computers has increased. As a result, the Indian government is allotting a substantial amount of money onto a program to provide people with a free anti-virus software program. This is through the support of the IT Ministry.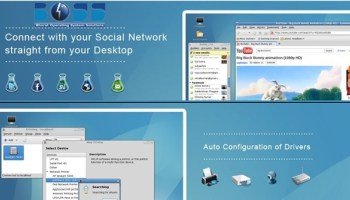 The government will be spending about Rs. 90 crore over the next five years on this new program. The program will be available for free to all people and is to be promoted by internet service providers around the country.
This new program is the Botnet Cleaning and Malware Analysis Center. It will operate through support from CERT, the Computer Emergency Response Team. This especially comes at a critical time as digital IT systems have been hacked by outside parties on a few occasions in recent months. By using the app, people will have an added amount of support and control for stopping viruses and other problems from getting in the way of their devices.
This all comes after many problems relating to cyber-crimes. In fact, this is not the first time that the government has tried to work with such an offer as this. This solution is actually going to move forward as desired. This should be indispensable to the national efforts to keep the computers and phones in the country secure and free from potential problems that may show up over time.
How This Works
The Botnet Cleaning and Malware Analysis Center program will work with a few points in mind. These are especially designed to assist with getting the program working:
The program will review the hard drive and apps on a phone or computer. It will look through all features to see what problems might have come about on the computer or phone if necessary and help to eliminate infected or corrupt files and programs.
The program works to target a variety of items. It can identify malware and viruses alike and even spamming bots that might be on a computer or phone. It reviews programs in real time and identifies when questionable items start to get on a phone, thus preventing potential problems from developing in the future.
CERT-in will find information from infected systems to identify common problems and how they might occur. This is to ensure that various problems may be resolved over time.
Real-time support is being offered by CERT-in. The National Cyber Coordination Centre will also help with monitoring how the app works and how data is gathered on it.
A Preventative Measure
While the new anti-virus program offered by the government is appealing, it comes as there is a strong need to stop hacking and corruption in the online world. Hackers under the Legion name recently hacked many Twitter and email accounts around India. These include accounts belonging to various government officials and celebrities alike.
There is also the concern of how in October more than three million credit cards were hacked into. This occurred after various ATMs in India were targeted to read information on cards added into those machines. The use of new anti-virus support throughout the country is designed to help prevent similar issues from developing in the future.
A Change of Heart
This development actually comes years after the idea of the Botnet Cleaning and Malware Analysis Center had been first tossed around. In 2014, the government first started to think about the program and how it may work. The government wanted to set it up through CERT-in. It actually cost less than the current plan as it was offered at a total of Rs. 50 crore.
The government said back in 2014 that it wanted to work with internet service providers in a few months. That never actually happened though. There was also a second attempt at the program a year later but that one cost about Rs. 100 crore. There was never any timelines established as a means of managing the program.
As these concerns took place, more than 8,000 online crimes were reported in 2015. Only 250 convictions were actually made in those cases.  In addition, a data lab in Mumbai ended up publishing lab results of more than 43,000 people who had provided information to it. The lab did not secure the data, thus making it so the data could be published without warning and without the permission of anyone.
By using the anti-virus program through CERT-in, the Indian government is hoping to get more phones and computers protected. This is especially interesting given that the idea was thrown about in recent time. The effort to get the program working will be rather interesting to watch for as more information comes about in the future.
Other Articles