Biju Swasthya kalyan Yojana (BSKY) Odisha 2021Healthcare Insurance scheme [Empanelled Hospital List, Eligibility Criteria, Application Form Process Online/Offline, Cashless Smart Health Card (Naveen Care) ,upsc, Renewal]
For any nation it is very important to have its citizens in sound state of mind and health as if the citizens lack on the health part then the nation's growth and prosperity is hampered. In India the health care infrastructure is flaccid due to two major issues that are poverty and over-population.
Considering this problem of healthcare in the nation, both state and central government have decided to take measures to resolve it. This scheme is one such initiative towards betterment of health care infrastructure in India.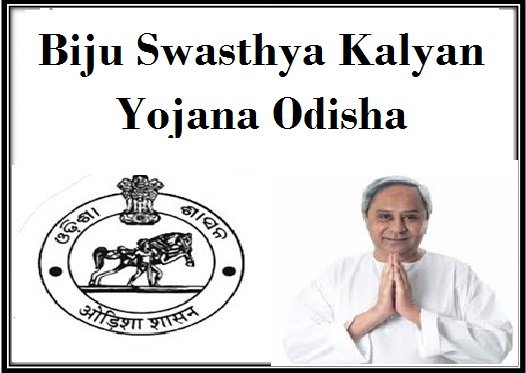 | | |
| --- | --- |
| Scheme name | Biju Swasthya kalyan Yojana/ Odisha healthcare scheme |
| Launched by | CM Naveen Patnaik, Odisha government |
| Announced on | 12th June |
| Official launch date | 15th August |
| Supervised by | Odisha government |
| Target | Improve the overall health care structure of Odisha state |
| Beneficiary | People of Odisha, especially poor people |
| Toll Free Helpline Number | 18003456769 |
Key features of the Biju Swasthya kalyan Yojana
Advanced and financed by Odisha government: this scheme is developed by the government of Odisha and will be catering to the residents of the state. So all the financial issues will be taken care of by the state.
2 other health associated schemes: other than Biju Swasthya kalyan Yojana, the state has also declared execution of Universal health coverage and Drop back Assistance. These schemes jointly will work towards the betterment of Odisha's health.
Universal Health coverage (UHC): if any patient has to commute to any sub-central state owned hospital from any district then he/she is not required to worry about the cost of treatment. The state government will be funding the treatment of the patient(s) who are getting treated at the public healthcare centres.
Drop back assistance: a special scheme has been announced for feeble babies and expecting women. As per the Drop back assistance scheme, all pregnant women and ailing babies will be given Rs 500 if they go to any public health care institute. This money can be utilized for any commutation source to get back to the home after treatment or post-delivery.
Financial aid under the scheme: to make sure that everyone in the state receives good health care facilities and treatments, the state government of Odisha has decided to provide health insurance to its residents. Each family living in Odisha will receive an amount up to 5 lakhs from the state government. Apart from this, females will be able to receive 10 lakhs medical coverage under this scheme.
Indemnity for treatment:the money received can be utilized by the family members to get any secondary or triennial treatments, as per the scheme.
Total number of beneficiaries: this scheme will try to cover 70 lakh families residing in Odisha state. This states that it will provide financial and healthcare assistance to over 3.5 crore people living in Odisha.
Number of surgeries – As of now, this medical program will include around 255 operative procedures.
All beneficiaries of Biju Krushak Kalyan Yojana – As the Biju Krushak Kalyan Yojana was active before the launch of this new scheme, the existing applicants of BKKY will be automatically assimilated under the new program.

Under this scheme, eligible people will be able to attain financial assistance for cancer treatment. Apart from this, patients will also be able to attain heart and kidney treatment.

For better treatment, the state government wants to bring in both private and government medical institutes. More hospitals will ensure that more patients receive necessary medical attention, without any delays.

This medical scheme will prove to be more beneficial for the people of Odisha. The scheme highlights as many as 4,036 medical treatment packages. The state government is sure that these many packages will meet people's requirements.

Financial assistance from treatment is not the only thing that the applicants will receive. In case the patients need to travel outside the state, they will also attain commutation grant from Odisha authority. Such candidates will attain as much as Rs. 2000 as travel allowances. This amount will be deposited in the active bank account of the patient.

Some complex treatments are only offered by apex medical centers. To ensure that all patients receive necessary treatments, the state government has decided to enlist reputed hospitals both inside as well outside Odisha. Thus, applicants will be able to attain medical care at CMC Vellore, Tata Memorial Hospital in Mumbai, and Narayana Hrudalaya, which are in other states.
Empaneled hospitals list
people who are getting treatments in government and also private healthcare institutes/hospitals will also be receiving the benefits of this scheme. As of now, 30 such healthcare institutes have been shortlisted by the state.
Such schemes will prove beneficial for people as they will be able to get treatments at low cost and will also receive proper and advanced medical care. This scheme is beneficial especially for the people who belong to economically weaker sections of the society as they can get treated for their ailments without worrying much about the costs of treatments and other related facilities.
Eligibility criteria
Income related criterion – Earlier, the state authority had announced that the upper limit of available financial assistance, under Biju Swasthya Kalyan Yojana will be Rs. 1 lakh only. But the revised guidelines state that eligible applicants will be able to attain as much as Rs. 3 lakhs every year.

This scheme is not only for the people who are residing within the boundaries of the state. The CM stated that legal citizens of Odisha, who are located outside the state, will also be able to attain the benefits of this medical scheme.
Compulsion regarding Aadhar card –
Though Aadhar Card is a compulsory ID document, Odisha government has announced that people, applying for this project will get the benefits even if they don't possess their Aadhar Card. But they will have to get their Aadhar Cards before the completion of one year of this project. Otherwise, they will no longer enjoy the perks.
Documents necessary for the scheme
Residential papers – The scheme will only allow those people to get the benefits, who will be able to furnish their residential certificates.
Aadhar card – Submission of this document is a must for all ID related verifications. In case a person does not have this card yet, he/she must make arrangements to get it before the scheme completes its first year.
BPL certificate – All applicants must submit a photocopy of their BPL certificate to attain the perks of this scheme.
Income certificate – Due to the presence of the income related criterion, individuals applying from villages as well as cities, must submit legal papers, which highlight that they fall within the permissible margin.
Profession related papers – As this scheme will offer health care benefits to poor people, applicants need to submit documents that highlight that these individuals are not earning any regular salary from any organization.
Biju Swasthya Kalyan Yojana Smart Health Card
Under this scheme, state health department will offer selected candidates with health smart cards. These cards were previously used during the launch of Biju Krushak Kalyan Yojana. It has been stated by the state government that people will receive a new health smart card under Biju Swasthya Kalyan Yojana as well. This card is all they require to get cashless medical facilities.
Biju Swasthya Kalyan Yojana Application Process in Odisha
The Odisha government is attentive about the fact that educated and illiterate people reside in the state. Urban APL might have an idea about online application but the same is not valid for most rural people. Thus, the health welfare scheme's application process is rather unique. You can apply via the portal as well as make use of the offline or manual registration process. Let us check out of the application procedures in detail:
Online Application Mode:
The official portal of the scheme is now up and running. To land on this online page, you must make use of the link http://bkky.gov.in/.

The link will direct you to the official page of Agriculture and Food Production Department of the state.

Here you will find other tabs as well, which are related to the medical welfare scheme.

One of these tabs has the name of the health development program "Biju Swasthya Kalyan Yojana" on it.

If you are eligible for this scheme then click on this link to get the project-related details.

As the scheme started in 2019 and is still active, you will see an enrollment link that says Biju Swasthya Kalyan Yojana Allowance 2019.

It is linked with the online registration form of the scheme, and all eligible applicants must fill in the form in order to get the medical insurance benefits.

As soon as the online application form opens, you will see there are several sections in it. Name, address, active mobile number, email ID, age, parents' names etc are some of the personal details that you have to enter in the online enrollment form.

Additionally, you need to type in your financial and professional details. These will help the state officials to ensure that you either fall in the BPL or APL category.

Once you finish this task, go through the form again to make sure that all details, entered by you are correct and error free.

After checking the application details, you must save it for scrutiny by the government. Click on the "Submit" button to accomplish this task.

If the form fill-up and submission are successful, you will see a message on the computer screen. There will be a registration number, generated against your application. The same code will enter your registered mobile phone as an SMS.

If you log in on this portal in future to see the beneficiary list, then this registration code will come in handy.
Offline Application Mode:
Rural people and illiterate people must make use of the traditional offline or manual enrollment process.

If you do not want to apply online, then you have to go to the office of any insurance company that is linked with the Biju Swasthya Kalyan Yojana.

The medical treatment bills will be sent by the empaneled companies to these insurance companies. These agencies will check the documents and send the papers to the government for the settlement of the claims.

When you reach the insurance company's office, you must ask any agent for the Biju Swasthya Kalyan Yojana enrollment form.

You will not need to shell out any money to get this application document.

This document has several sections, and you must fill out all the boxes. Avoid any mistakes and over writing.

Do not forget to attach the photocopies of all documents, listed under the scheme.

Submit this form, along with the papers and the insurance agents will check them.

If they find you eligible for getting the medical insurance benefits, then the agents will generate a Medical Smart Card.

This card will highlight your personal and contact details. The Medical Smart Card issuance is also a free service.

When you get this card, you will officially become a beneficiary of the scheme.

When you or any other member of your family is in need for secondary or tertiary medical treatment, then you go to the hospital and show this Medical Smart Card.

The rest of the paper works will be taken care of by the hospital receptionists.
Budget allocated for the scheme
According to financial department of the state, the successful implementation of this project will require anything between 600 crore and 800 crore. For the time being, this scheme will kick off with Rs. 250 crore.
Update
A new announcement, from the Chief Minister of Odisha, Naveen Patnaik states that women, living in the state, will receive an increased health care policy, under Biju Swasthya Kalyana Yojana. Earlier, people used to get as much as Rs. 5 lakhs under the scheme. From now on, the amount has been increased to 10 lakhs. No other state has a health care coverage schemes as elaborate as this one. It will be a landmark in the filed of health care in Odisha.
New health care card – Applicants will also be given smart cards. These cards will contain the details of members of the household, and will help them to receive cashless health care facilities from empaneled hospitals.
The guidelines of the scheme have been changed.The article has been updated according.
Other Articles –