CIDCO Lottery Housing Scheme in Maharashtra Online Application Form, Eligibility Criteria, List of winners
It is impossible for any state government to offer overall development of the common people, if proper steps are not taken to solve the housing issues. Land and ready to move in homes are too expensive. Thus, the Maharashtra government organizes housing lottery scheme, named City and Industrial Development Corporation Lottery project. Under this project, financially weak categories will be able to attain their homes. The authority is all set to start the application process for 2018 housing draw.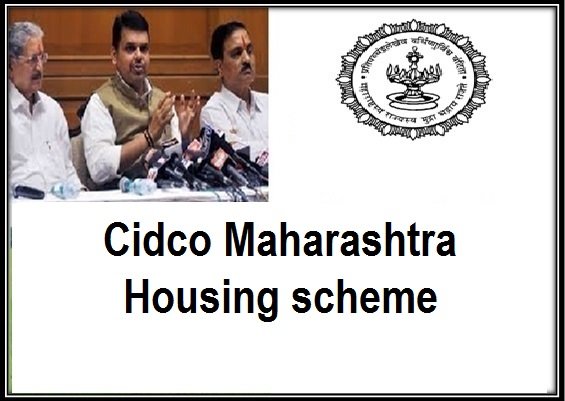 Launch details
| | |
| --- | --- |
| Name of the scheme | City and Industrial Development Corporation Lottery or CIDCO Lottery |
| Launched in | Maharashtra |
| Launched by | Devendra Gangadharrao Fadnavis, Chief Minister |
| Date of launch | August 2018 |
| Implementation of the scheme | August 2018 |
| Supervised by | City and Industrial Development Corporation Department |
| Implemented under | Pradhan Mantri Awas Yojana (PMAY) |
| Official website | https://lottery.cidcoindia.com |
Important CIDCO Lottery dates
| | | |
| --- | --- | --- |
| Specified Activity | Official date | Time mentioned |
| Lottery scheme announced on | 2018 | |
| Online application starts on | 15th August 2018 | 2:00 PM onwards |
| Online application ends on | 15th September 2018 | Till 23:59 PM |
| List of selected applicants | 24th September 2018 | 6:00 PM |
| Final List of selected applicants | 27th September 2018 | 18:00 PM |
| Final Draw | 2nd October 2018 | 10:00 AM |
| Online payment and NEFT / RTGS starts on | 15th August 2018 | 2:00 PM onwards |
Key features of the scheme
Solving housing issues – Lack of proper housing is a common problem in cities of Maharashtra. With this housing lottery scheme, the City and Industrial Development Corporation or CIDCO attempts to offer homes to some residents.
Apartments at affordable costs – It is not possible for common people to spend several lakhs to attain their dream home. It is especially true for people with limited income. The scheme will offer such applicants a chance to attain their own homes at affordable prices.
Part of PMAY – The construction and distribution of these affordable homes, especially for the financially weak applicants will be done as a part of the Pradhan Mantri Awas Yojana that is funded by the central government.
Total number of houses – During the lottery of 2018, the respective authority highlighted that around 14,838 houses will be constructed and distributed among people who are not financially very sound.
Distribution of homes – It has been highlighted that 2018 housing lottery scheme has kept aside 5,262 homes for EWS applicants. On the other hand, 9,576 lucky LIG category applicants will receive their homes. The number of homes has been increased in comparison to last year.
Specified carpet area – There are no extra points for guessing that the carpet area of homes, allocated for LIG and EWS categories will be different. All applicants, who will enroll as LIG candidates will receive a home that has a carpet area of 29.82 sq.mt. All applicants, enrolling as EWS candidates will have a home that has a carpet area of 25.81 sq.mt.
Application fee – All interested candidates, who are willing to enroll under this housing lottery scheme, will have to pay a nominal sum of Rs. 280 during the submission of the actual application form.
Earnest fee – During application, candidates will have to pay an earnest fee. It is a sign that they are serious about taking part in the lottery. All EWS candidates will have to shell out Rs. 5000 as an earnest payment. The same fee is Rs. 25,000 for applicants who will re-enroll under LIG category.
Price of houses – All homes, allocated for applicants of EWS category, are marked at Rs. 18.50 lakhs. People that are applying under the LIG category will have to shell out as much as Rs. 26.50 lakhs for their ownership apartments.
Construction areas – The state government has already announced the names of the areas where these permanent homes will be constructed. Navi Mumbai will see the construction of 55,000 permanent houses in this fiscal year. Taloja, Kalamboli, Kharghar, Dronagiri and Ghansoli are some of the identified areas under the unique lottery scheme.
Eligibility and documents necessary for application
Resident of Maharashtra – As the housing lottery scheme will be organized by City and Industrial Development Corporation in Maharashtra, only people who are legal residents of this state will be able to enroll. Submission of residential certificates is a must to support this claim.
For specific income groups only – Only residents, who fall in the low income group (LIG) and economically weaker sections (EWS) will be allowed to enroll under this lottery project.
Income related criterion – The monthly earning of people, applying as EWS applicants must not be more than Rs 25,000. People who want to enroll as LIG candidates must earn anything between Rs. 25,000 and Rs. 50,000. Due to this income related criteria, candidates will have to submit income certificates.
Not a home owner – Only those people will be allowed to apply for a house under this lottery scheme, which do not possess a permanent home in this state or any other state. Background checks will be made to verify these details.
Identification details – Applicants need to offer their identification details. To support their claims, applicants will have to submit a copy of their Aadhar card, Voter and Ration cards.
Bank account details – As registration fee and other payments are to be made via online modes, applicants have their bank account. Details, like bank name, account number, IFSC code and others must submitted accordingly.
How to apply (Application Form) for the lottery scheme?
If any eligible candidate is interested to attain his/her own home under this scheme, he/she will have to make an online application. This application can be done by clicking on the official site's link, https://lottery.cidcoindia.com.

As the page ones, candidates will have to click on the link that is marked as ""Register for Lottery"

This will trigger the site to bring up the digitized application form. An applicant has to fill this online form with necessary details.

Apart from name and address, applicants need to type in their income details and contact number.

Once all fields have been filled in, the applicant must click on the submit button to save and register the application.

A successful application will trigger the site to produce an application code. Applicants must note this acknowledgement code for future use.
Helpline number for applicants
All applicants can receive important information regarding the scheme by logging on the authorized website. For this, one has to click on the link https://lottery.cidcoindia.com. For any other query, applicants can call on the helpline number 8448446683
This is a unique project that will not only reduce development of slums, but will offer proper housing to poor and low income category applicants. The state has already declared the dates and interested candidates can submit their applications online. So, there is no need to wait in long lines just to collect or submit the registration form.
Other links –