Deendayal Upadhyaya Gram Jyoti Yojana
The Deendayal Upadhyaya Gram Jyoti Yojana that received a waving green flag from the Union Government in November 2014 aims towards providing a steady supply of electricity to rural India. Access to electricity is a democratic right of every Indian. Unfortunately, the income distribution in India is extremely skewed with most of the nation's wealth concentrated in it is developed urban areas.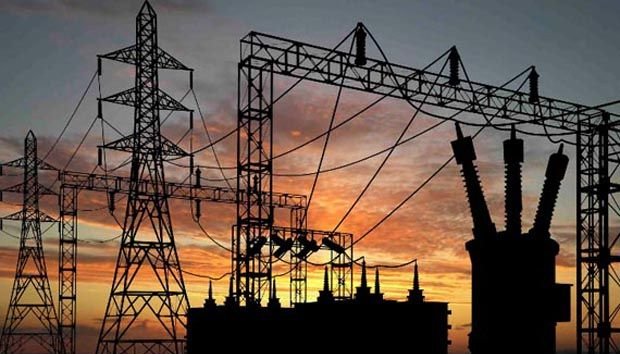 It is an irony that over 60 years after Independence, a majority of Indian population is still in darkness. These are the people who are living in the rural segment of the nation. Even the urban slum-dwellers, who are no well-off compared to their rural counterparts, have access to electricity by some means or the other.
Absence of electricity may not look so terrible a situation in rural areas but what we see may not always be true. Absence of electricity has far reaching consequences. Some of the important reasons why electricity is important are mentioned below:
Education – Electrical light can actually help with studies. Rural Indians are amongst the poorest in the nation and maintaining a regular supply of alternative light sources like kerosene, candles etc. for the purpose of their children's education can put a severe pressure on their already scant finances. It is a known fact that most rural children spend their days either earning livelihood or helping their parents earn. Most of them get down to studies usually when the sun goes down. Presence of electricity can help them.
Burden on government – Most of the rural households use kerosene as the primary source of lighting. This means, kerosene consumption in rural areas is way higher than urban India. The problem is that kerosene comes from non-renewable natural resources and the price of kerosene follows an uptrend. This in turn put immense financial burden on the rural people who barely manage to earn enough to keep their stomachs full at least thrice a day. Given this situation, the government of India needs to heavily subsidize the kerosene prices for them. This puts immense pressure on government treasury. When that happens, the government turns to taxpayers of the urban turfs of India.
Indoor air quality – The gaseous byproducts of using kerosene lamps are known to reduce air purity in indoor conditions. Fresh air is birth right for everyone and rural people should not be robbed of their basic right. Electrical lights can help to improve indoor air quality and thereby help rural people – especially children, aged people and pregnant women in maintaining a proper health. 
There are many other socio-economic benefits of electricity that cannot be overlooked. Agriculture to rural businesses – everything can immensely benefit from electricity, improving the social and economic conditions of the rural people.
Indian government is fully aware of this fact. It cannot be denied that the previous Indian National Congress-led government took no steps. In fact, there was a program called Rajiv Gandhi Grameen Vidyutikaran Yojana, which was slated to be completed by year 2022. With current Bharatiya Janata Party-led government in Delhi, a new program called Deendayal Upadhyaya Gram Jyoti Yojana was put in motion on November 20, 2014. Sometimes dubbed as a flagship program of the current central government, this new program will be subsuming the remaining work of  Rajiv Gandhi Grameen Vidyutikaran Yojana.
The primary reasons to put this new program in place was to overcome the issues that were identified with the previous rural electrification program. The primary issues faced by the  Rajiv Gandhi Grameen Vidyutikaran Yojana:
Lack of judicious roster for segregating electricity supply to non-agricultural and agricultural consumers.
Absence of robust rural infrastructure for distribution and sub transmission.
Lack of attention to renewable or off-grid energy solutions that are nature-friendly.
Hefty theft of electricity.
The other problems that were present with the  Rajiv Gandhi Grameen Vidyutikaran Yojana were fewer hours of power supply to rural areas and absence of metered consumption.
The Deendayal Upadhyaya Gram Jyoti Yojana aims to eliminate the issues that were present with the previous rural electrification program.
The state of Telangana, as always, leads by examples. The state is en route to achieve almost 100% rural electrification. Though most of the targets were already achieved by the state under the  Rajiv Gandhi Grameen Vidyutikaran Yojana, 8 new projects were sanctioned under Deendayal Upadhyaya Gram Jyoti Yojana. The total cost of these 8 new projects under the new rural electrification scheme will be INR 462.30 crores.
Of this total budget, INR 493.73 crores will go for strengthening of systems and supplying electricity to every rural household. INR 5.16 crores will go towards metering, INR 15.11 crores will be spent for building model villages under the Saansad Adarsh Gram Yojana and the remaining funds will be required for covering PMA charges. Interestingly, the 14 model villages that the state government plans on building under the SAGY or Saansad Adarsh Gram Yojana have not yet been identified and it is expected that the projects will be awarded soon.
As of 31st October, 2015, out of 52.49 rural household in state of Telangana, 45.28 lakh households have already been covered under rural electrification program. In other words, 45.28 lakh rural households now have electricity connection with just 7.21 lakh households still awaiting electrification. Out of the balance households, 5.76 lakh households already have sanction under existing rural electrification scheme and state government is awaiting sanctions for 1.42 lakh households.
While we are talking about the Gram Jyoti Yojana (Rural Electrification), we need to mention that there is a separate program of Telangana state by the name of Grama Jyothi. This scheme is not the same as Gram Jyoti of the central government despite the fact that both of them have similar names. The Grama Jyothi is a Telangana-exclusive program that was launched on 17th of August, 2015 with a total cost of 25,000 crores. The Grama Jyothi Scheme is basically a village development program with a holistic approach focusing on Human Development Index by addressing issues like social security, natural resource management, infrastructure, education, nutrition, health, poverty reduction, sanitation etc. through the empowerment of panchayats. It uses a participatory model of development planning instead of centralized planning and implementation model.
Other Articles