Digital Transactions Discount on Insurance, Petrol and Diesel
The BJP government at the center is taking India towards becoming a cashless economy. There is no doubt that the bold step of demonetization by the Union Government a month ago, shook the nation. People across the country faced tremendous cash crunch that continues to this day. However, despite all the pain that people are going through today, the tomorrow looks bright and promising. After all, a true patriotic Indian will always want a country free of corruption and black money.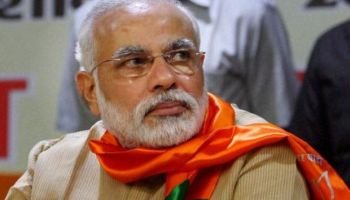 Going cashless has its own perks. Some of them have been summarized in the table below:
| | |
| --- | --- |
| Traceability | Money in the economy will be traceable to the very last penny. This means, black money hoarding will no longer be an option. |
| No Counterfeit | Paper money always has one problem – counterfeit currency. If the economy becomes cashless, counterfeit money will cease to exist. |
| Environment Friendly | Printing money requires paper. This comes at a cost of reduced forests. Going cashless will save trees. |
| Reduced Costs | Once paper money goes out of circulation, the cost of printing and transporting the currency notes will be reduced drastically and thereby, bring down the cost of the government. |
| Regular Tax Collection | Tax evasion will no longer be a possibility once the economy goes cashless and every single penny earned by people will be traced and taxed accordingly. |
There are many other benefits that can be summarized but they remain beyond the scope of this article. What we intend to speak of here are the 10 incentives that the Union Government has decided to provide to those who go for digital transactions by ditching cash.
Of course, these 10 incentives are tailored to woo people into ushering into an era of cashless economy. In an announcement, Union Finance Minister, Mr. Arun Jaitley today stated that, cash dealing come with severe economic costs and thus, the government is slowly trying to promote digital transaction by asking people to increase their dependency on e-wallets, debit cards, credit cards and internet banking.
10 Incentives for Promoting Digital Payments Ecosystem
There will always be a class of dumb people around. There will always be a class of selfish people around. There will always be a class of short-sighted people around who cannot look into the future. Ignoring those people (and rightly so), the Union Government of Indian Republic today made some crucial announcements. The announcements made by Finance Minister, Mr. Arun Jaitley were nothing but 10 incentives that the government decided to give to people who will readily adopt the digital payments ecosystem. The table below gives the list of 10 incentives that were announced today by India's Finance Minister:
| | | |
| --- | --- | --- |
| Sl. No. | Incentive declared | Explanation |
| 1 | 0.75% discount on petrol purchase | The government announced that those who purchase petrol using digital platforms like e-wallets, debit cards, credit cards etc. will enjoy a rebate of 0.75% on every purchase. Speaking about petrol, Mr. Jaitley stated that in India, total of 1,800 crores worth of diesel and petrol in purchased every single day. Since demonetization, digital transactions have leapt up by 40% and in coming days, the government is expecting that 2 lakh crores of fuel transactions will take place through digital payments ecosystem. |
| 2 | 0.5% discount on monthly train tickets | Starting January 1, 2017, people travelling by train by purchasing monthly tickets will start enjoying a discount of 0.5% if the tickets are purchased digitally. This facility will kick start from Mumbai suburban railways. |
| 3 | INR 10 lakhs of insurance | People travelling long distance using Indian Railways will get a travel insurance of INR 1o lakhs (in case of death due to train accidents) provided they book the tickets through IRCTC website using digital payment modes. |
| 4 | 5% rebate on railway facilities | Travellers using Indian Railways often purchase railway facilities like retiring rooms, catering services etc. If those services are purchased using digital payments ecosystem, people will enjoy a rebate of 5% for each transaction. |
| 5 | 10% and 8% rebate on insurance and their premiums | If people purchase insurance from public sector insurers using digital payments through the websites of insurers, they will enjoy 10% on first purchase and 8% discount thereafter for every premium they pay digitally. |
| 6 | Rupay Card from NABARD | Those people who have Kisan Credit Card will get Rupay Cards from NABARD. |
| 7 | 2 POS machines in villages with 10K + population | Digital India will not be complete if Indian villages fail to switch to digital payments mode. This is why government will select 1 lakh Indian villages with over 10,000 population and install 2 point-of-sales or POS machines in each village to expedite the digital switchover. |
| 8 | 10% discounts for highway tolls | In case people are paying for fastags or RFID for highway tolls using digital payments mode, they will enjoy a 10% discount. |
| 9 | Customers will not bear Merchant Discount Rate | Government has announced that customers will no longer have to bear Merchant Discount Rate in case of public dealings. This will in turn ensure that Public Sector Enterprises and Government Departments can go cashless. |
| 10 | Rs. 100 monthly charges for POS terminals | Installing POS terminals, mobile POS and Micro ATMs attract a significant amount of monthly charges for merchants. This prevents small merchants from using such machines to facilitate cashless transactions. Government has asked Public Sector Banks to ensure that they do not charge any more than INR 100 a month from merchants for such machines. This will ensure that small merchants will be quickly absorbed in digital payments ecosystem and hence, help India to transform into a cashless economy quickly. |
Transaction Fee or Service Tax for Debit Card Payments Waived Off
If you feel neglected by the aforementioned 10 incentives, there is no point thinking like that. The Union Government's finance ministry has given strict orders to private banks and PSUs to ensure that transaction fee for debit card-based payments be waived off completely. That's quite something because various transactions made using plastic money come with a transaction fee, which can be as high as 2%. Waiving off that fee means a significant savings for customers provided they jump into digital payments ecosystem. Service tax will be totally waived off for any transaction up to INR 2,000.
Conclusion
It our opinion that to start with, incentives thus announced by the Union government are pretty good to start with. Though these incentives may not sound like big ones, they will indirectly impact a large chunk of the Indian populace. We think that for long we, the Indian citizens, have been duped and tricked and fooled by politicians. They have become rich while we have earned misery and exploitation. For the first time, India is seeing a people's government in its truest sense and we should support the government for a better tomorrow. What do you think? Drop your comments and let us know.
Other Articles