Direct Transfer of Fertilizer Subsidy
Fertilizers are in the middle of the three main items, along with oil and food that the government subsidizes heavily. And farmer has to pay too much on the Fertilizers and their lot of saving consume in buying the Fertilizers. That is the reason that the financial condition of farmer is not improved in our country. To improve their financial condition government provides this Direct Benefit Transfer system for the Fertilizers.  And the minister of Petroleum & Natural Gas, Mr. M Veerappa Moily launches Direct Transfer of Fertilizer Subsidy for farmers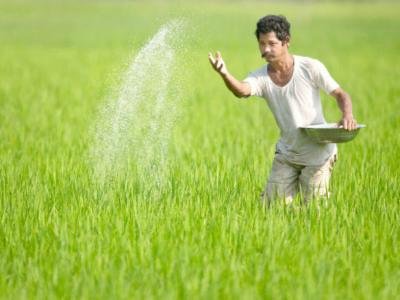 | | | |
| --- | --- | --- |
| S.No | Things Need to Know about Direct Transfer of Fertilizer Subsidy | Detailed Information |
| 1 | Scheme Name | Direct Benefit Transfer (DBT) |
| 2 | When did the scheme Launched? | June 1st, 2013 |
| 3 | Who Launched this scheme? | The minister of Petroleum & Natural Gas, Mr. M Veerappa Moily |
| 4 | Money transferred to bank accounts using |  The Aadhaar Payment Bridge of NPCI |
The Government has decided to start Direct Benefit Transfer system for the farmer when they are going to pay for the fertilizer. They also get subsidy payments under this scheme, which is particularly for the farmer. At present government launch this scheme for the 16 districts only and reviewing the progress of the plan government will continue this plan for the other state also. The proposed Direct Benefit Transfer system will address the issues relating to entertainment and smuggling of urea.
Difference between Direct Benefit Transfer system and General Direct Benefit Transfer system
The Direct Benefit Transfer system for the fertilizer subsidy system is different from the general Direct Benefit Transfer system that is used in case of LPG subsidy. Under the Direct Benefit Transfer in case of the fertilizer buying, the benefit will be given to the fertilizer companies not to the beneficiaries. After implement this scheme farmer can get benefit and save lot.  On the other hand, no evaluation has been made to calculate the savings. They will get the Money transferred to their bank accounts using The Aadhaar Payment Bridge of NPCI
After the proper implementation of this scheme around 140 million farmers will get benefited. One of best thing about this scheme is that the entire subsidy amount will be paid in advance.
What will the trial do then?
In the trial system only few state will get benefited and government allocated Rs.70, 000 crore as fertilizer subsidy for 2016-17. To make benefit of this scheme farmer needs Aadhaar card number of the farmer, particulars of the land where it will be used and the nature of its holding such as ownership or lease.
In the starting phase this scheme will not be implemented all over the country.  It is implemented in few state and few district.
Experts said the introduction of payments banks, a new class of service supplier, will fuel additional enlargement of the financial system in rural areas that could in the near future make easy fully fledged direct cash transfer of subsidies in fertilizers too.
This scheme will give direct benefit to the farmers, fertilizer producer and the public. As this scheme will start in June 1st, 2013 and rabi period begins in October so farmer can take benefit of this subsidy amount  from this season and can buy the proper amount fertilizer for their crop and get the subsidy amount in advance.
Because of this scheme price of urea which is the most commonly used fertilizer in India, being controlled. And farmer can easily buy this fertilizer. It is expected that after the successful launch of this all over the India, condition of farmer will improve.
Other Articles