Online Registration for Employment Exchange in Tamil Nadu 2018-19 [Application And Card Renewal Process,Status,NCO Code ] 
The Tamil Nadu state government has already launched a new portal that will assist unemployed youngsters to search and attain proper jobs and Employment Exchange , according to their qualifications. This portal is open for job seekers as well as those who are looking for competent workers. The state has announced the details registration and renewal procedure. Apart from creating an account, unemployed individuals will be able to attain special state sponsored benefits for youngsters who don't have jobs yet.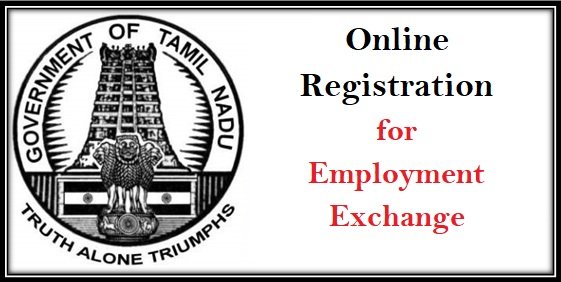 How to register for first time?
If an applicant has not enrolled earlier, then he/she needs to click on the official link that is https://tnvelaivaaippu.gov.in.

It will open the main homepage. Here, applicants will see a link that says "New User ID Registration Link." This link is placed just below the 'Login' area.

It will trigger the site to bring up the "Terms and Conditions" page. Once the applicants read it carefully, they need to click on the "I Agree" button.

After this, applicants will get access to the online registration document.

Here, they need to type in their personal details. These are necessary for generating the unique user ID and password.

After applicants get these credentials, they need to log in officially.

Once they officially login as a registered member, applicants will have to type in other necessary details. They need to upload scanned copies of important papers, which will support their claims.

These details will trigger the site to generate an Employment Registration Card.

This card will contain the enrollment ID, name of the candidate, renewal date and registration date.

After checking the card, applicants will be able to click on the button that is marked as "Print ID Card." The site offers provisions to save this pass in PDF format as well.
How to apply for a card renewal?
Applicants, who have already received the employment card, must renew it each year.

For any employment card renewal, applicants will have to log on to the official site. To reach the official portal, they need to click on the link https://tnvelaivaaippu.gov.in.

When the page opens, candidates need to type in their ID and password and login properly.

Then they will have to click on the link that is marked as "Update Profile."

Applicants need to click on the "Renewal" option next.

It must be followed by clicking on "Candidate Renewal."

It will trigger the site to bring up the card renewal form on the screen.

Applicants need to fill in the details like the registration number, current renewal date, candidate's name, and status.

After filling in these details, applicants will have to click on button that is marked as "Renew Button."

The site will immediately create a new and renewed employment card. All that the candidate has to do is get a clean print out of this card by clicking on "Print ID Card."
Other Schemes