Gram Uday se Bharat Uday Abhiyan Hindi / English PDF
It cannot be denied that the rural regions of India are still not considered to be safe and developed regions in comparison to the urban areas. This is why; people tend to be less inclined to attain job or transfers in rural counterparts of the country. In such circumstances, the new program Gram Uday se Bharat uday has been launched by honorable PM Narendra Modi. The objective of this prpgram is to create a nationwide awareness about the social harmony within villages, development of the rural areas and also enhance the rural economy.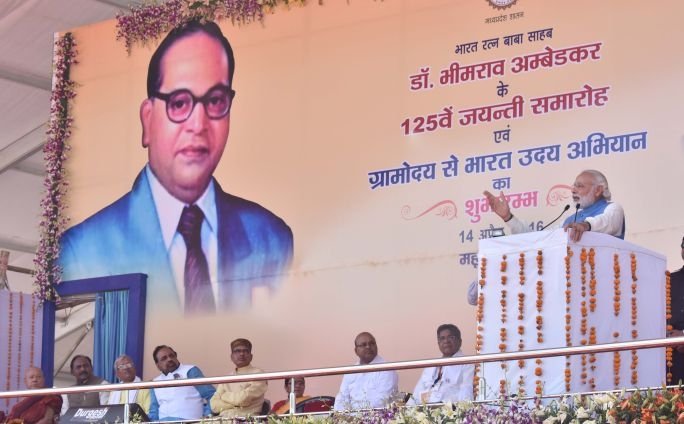 The objective of Gram Uday se Bharat Uday Abhiyan
The sole aim of this program is to promote agriculture. In the assemblies made during the days of this Abhiyan, people will be provided with information regarding the different schemes of agriculture like the Social health Card, Fasal Bima Yojana and lot more. Along with offering information to the farmers, their suggestions and problems shall also be solicited. There will be different topics that will be included within the discussions of Gram Sabha Meetings. The topics include:
Gram Panchayat development plans for the local economic development. This will include the strategies and plans for developing the local economy and resolving the problems for the people.
Optimization and also the utilization of funds that is available for Panchayati raj institutions
Proper sanitation and clean drinking facility
Social Inclusion that comprises of Scheduled castes, tribes and also for the person with disabilities
There are different levels of programs that will be implemented within this Abhiyan. They are as follows:
The Panchayat Level program:
This will include the Social harmony program that starts from 14th April and ends in 16th April. On the occasion of the 125th birthday of babasaheb BhimRao Ambedkar, people shall be paying homage and tribute to Dr. Ambedkar and there will be a resolution made by the villagers in strengthening the social harmony among the village. A discussion will be made on Dr. Ambedkar's life and his views. Exhibitions and information regarding different schemes will be provided to the common people.
Gram Kisan Sabha (17th to 20th April):
In this program, he meeting of farmers shall be organized within every gram Panchayat and also information regarding the different schemes within the agriculture sector shall be given to the farmers. There will be suggestions to the farmers about how to improve their farming procedure and also advice for betterment shall be accepted from the farmers.
Gram Sabha( 21st to 24th April)
For celebrating the national Panchayati Day, Gram Sabhas shall be held on every gram Panchayat on any of these above mentioned 4 days. As the preparatory activities, there shall be the following activities:
I) The program of clean drinking water and Sanitation
II) The diffeerent cultural programs and Sports events
A tabular overview of gram Uday Se Bharat Uday Abhiyan
| | | |
| --- | --- | --- |
| SL NO | Factors to know | Brief details |
| 1. | Aim of Gram Uday Se Bharat Uday | To generate an awareness among the huge number of residents in rural areas, so that a nationwide harmony cn be achieved, the inconveniences of rural people can be eliminated. |
| 2. | Panchayat level program | A promise for the betterment of rural economy and devoting respect to Dr. Bhimrao Ambedkar . |
| 3. | Gramm Kisan Sabha | Informing people about different agricultural schemes, suggesting new methods for betterment of agriculture and also taking suggestions for the betterment of farming from farmers. |
| 4. | Gram Sabha | A sanitation campaign, sports campaign and a program for bringing cean drinking wter for the people. |
Other Articles