Last date of PM Jan Dhan Yojana
There is no last date for opening Jan Dhan Yojana Account. You can open it any time. After PM Naredra Modi's Announcements of demonetization of rs 500 and rs 1000 old notes there is a great rush to open new Jan Dhan Yojana accounts.
———————————————————————————–
Updated On Dec 14 2015 ( This is the previous text now not valid)
As far as I have inquired there is no last date for PM Jan Dhan Yojana. But there are some free scheme going on these days like a free Life Insurance cover from LIC of Rs Thirty Thousand which may end in some time. So if you want to avail this free insurance then there may be a last date for opening for PM Jan Dhan Yojana account.
Indian Prime Minister Mr. Narendra Modi is a new synonym for revolution and success. Within few months of his governance, people of India have experienced lots of positive transformation. As mentioned by him, India is still facing financial inequality. Due to this, the financial growth of the county is still progressing very slowly. Hence, to eradicate this financial inequality, a significant move has been taken by the Prime Minister. This fiscal program is known as "Jan Dhan Yojna".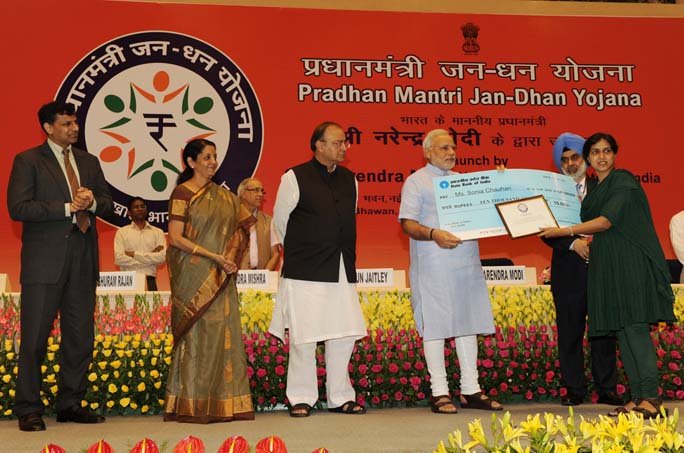 The notable step of Mr. Modi has provided numerous benefits to the entire nation. Some of such benefits are mentioned below.
It is a remarkable sensation which could help every Indian family to open their own bank account. "Jan Dhan Yojna" would make every Indian household economically connected with the nation.
A large part of Indian population is below poverty line and has zero contribution towards the Indian economy. As the "Jan Dhan Yojna" would enable the poor people to have their own account, they would also get connected to the Indian economy. This would positively affect the pace of financial growth in the country.
The "Jan Dhan Yojna" helps the people of India understand their importance towards the growth and development of the country.
By participating in "Jan Dhan Yojna" every Indian gets an opportunity to to do something positive for our own mother land.
Though the "Jan Dhan Yojna" is not everything to eliminate the financial equality however any revolution is impossible without an initiative. And the same has been taken by our promising Prime Minister by launching this extra ordinary fiscal program. Hence, let's contribute our bit by making an investment for the nation.