List of e-Wallet Companies in India
India, amidst all the shouting and blabbering on demonetization and digital transactions, is gradually moving towards adopting a cashless economy. This is one big leap; a jump start that India desperately needed to shake off corruption that has long plagued the subcontinent. For long, the country had been exploited by corrupt politicians, corrupt government officials and corrupt law enforcement. Bribe, black money hoarding, tax evasion etc. were rampant. The rich were becoming filthy rich and the poor were becoming dust.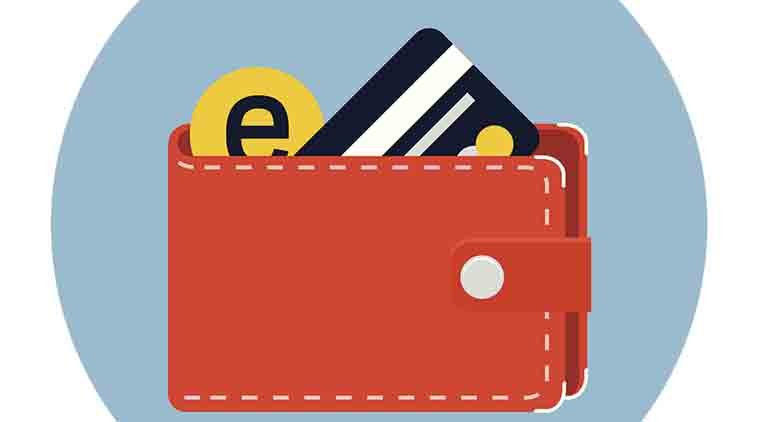 This all is about to change with the latest demonetization and anti-corruption drive launched by current Prime Minister, Narendra Modi. While demonetization always remained one of the best countermeasures for corruption, black money and cross-border terrorism, yet another subtle and sophisticated route was that of making India cashless.
Benefits for Indian Economy on Going Cashless
Benefits of cashless economy are many. We can literally write a lengthy article dedicated simply towards the benefits of cashless economy. However, that's not the intention of this article. Still, for those of you who are willing to know about the benefits, here is a quick table which will help you understand the immediate benefits (please note that we will point out only and only THE MOST IMPORTANT points).
| | |
| --- | --- |
| Benefits | Brief Explanation |
| No Counterfeit | If there is no paper currency in circulation, you really cannot create counterfeit currency which is not only difficult to identify but is also difficult to pull out of the economy. |
| No Cross-Border Terrorism | Terrorism, black market etc. all thrive on counterfeit currency. Once the economy goes cashless and once counterfeit currency is killed, the economy will rid itself (mostly) of terrorism and black market. |
| No Black Money | Cash can be hoarded without any records. This is what is called unaccounted money or black money. This black money is what makes rich filthy rich and poor, super poor. If there is no cash, hoarding cash is not possible and hence, black money can be effectively destroyed. |
| No Tax Evasion | Black money and tax evasion are like two sides of the same coin. If you are hoarding black money, you are not showing it as your income and hence, you are not paying tax on the same. This means, the government loses tax revenue which it uses for a multitude of activities like infrastructure development, conducting foreign trade, purchasing weapons, paying off international debt etc. With cashless economy, every single penny used in transaction, every single transaction will be recorded. Income Tax Department can track every penny in circulation and tax people accordingly. Government revenue will increase manifolds and government spending will increase. This will boost economy's GDP. |
| No Harm to Nature | Cash means paper money. It is printed in printing press run and operated by Reserve Bank of India or by printing presses authorized by Reserve Bank of India and Government of India. Since cash involves usage of paper, it means, cutting down trees (paper comes from trees). When trees are saved, natural balance is maintained. There will be ample rainfall, there will be enough fresh air, there will be less pollution, weather will cool down a bit and take care of global warming issues and more… |
| Cost Reduction | Paper money or cash needs to be printed. Press won't do that for free. On top of that, paper for paper currency is purchased and so in the ink used for printing cash. All these expenses will be eliminated once the economy goes cashless. It is a huge expense and the government spends crores of money simply for printing money. Once the economy goes cashless, the cost of printing will be reduced dramatically and hence, government savings will increase. This saved money can then be used by government for development of the economy. |
| Minimization of Loss | Paper currency means that it is subject to wear and tear. Currency notes worth hundreds of thousands of crores are destroyed every year because of mishandling. That's complete loss for government. Once cashless economy comes in place, such losses can be minimized dramatically, allowing government to reap benefits from increased savings, which in turn translates into improved economic development. |
Okay, now that we know the benefits of going cashless…
"What are the methods at our disposal to take this leap of transition from cash-heavy economy to cashless economy?"
We are glad you asked this question! We have been dying to answer this. So, without further ado, here are the methods that are at your disposal:
USSD transactions (based on mobile phone – any GSM handset will work (not necessarily smartphones)).
UPI or Unified Payment Interface – needs smartphone.
Debit Cards.
Credit Cards.
Net Banking
E-Wallets.
All these methods have together created an ecosystem where online transactions or digital transactions can penetrate in every part of the nation and can be used for transactions as small and petty as paying for a cup of tea on a footpath stall!
While discussing all of them in a single article is not only not possible but is also beyond the scope of this article.
However, we will definitely talk about e-Wallets because that is precisely what we intend to do in this article.
What is an e-wallet?
To start with, let us answer this small and yet, very significant question – "what really an e-wallet is?" Think of a wallet in your pocket. You keep money in it and whenever you need to buy something or pay for a service you accepted from someone else, you pull out your wallet, take out money and you pay. When you run out of money in your wallet, you refill your wallet and you are good to go…
So, what if this wallet can be completely turned electronic? We mean, there will be a wallet where you will be able to keep cash and then you can pay for goods and services the way you want or whenever you want! Yes, that is precisely what an e-Wallet is. Surprise, surprise! E-Wallet actually stands for "Electronic Wallet".
So, e-Wallet is basically your wallet which has lost the physical form and taken electronic form! That's all! There is no rocket science in this concept.
So, what about cash in the e-Wallet?
We thought you would never ask but you are awesome! Think of it in this way – you have internet banking activated and you check your account balance by logging into your account. You see something like, say, INR 58,789.20.
That's the balance in your bank account, which is shown through your internet banking account. Do you see any cash there? No, you don't! That's because no cash can be stored digitally. Only the amount in your account will be reflect.
Similarly, e-Wallet will only show the amount in your e-Wallet account. You cannot see any cash in the account. It will just be a figure. When you use your e-Wallet to pay for goods and services, the amount for a particular good or service will be deducted from your e-Wallet account and the rest of the balance will be shown.
For instance, let us assume that you have INR 2,000 in your e-Wallet account. You need to recharge your phone with an amount, say, INR 500.
Once you pay the mobile operator with your e-Wallet, INR 500 will be deducted from your account balance and the balance in your account will be reduced to INR 1,500. That's the new amount that will be reflected in your e-Wallet account.
So, where does this balance in e-Wallet comes from?
You are super awesome! You just stole our question.
Well, when you get an e-Wallet, you yourself need to put balance in the account. Here is how it works:
You register with your e-Wallet company.
Once you register, you will get an option of 'adding money'.
You will be asked to select the amount of money you want to add (there will be a limit to how much you can add).
Once you tap the option 'add money', the wallet company will ask you the source that you want to use. What is your source? It is definitely your savings bank account or perhaps, a credit card. In case you want to use your bank account as source, you will have two options – using internet banking or using a debit card. So basically, you will have three methods of adding money to your account – net banking, debit card and credit card.
You need to select one of the options and then follow instructions (which are nothing but furnishing the details like card number, CVV code or simply you need to login to your net banking account) and authorize payments.
Once the payments are authorized, the amount will be credited to your e-Wallet account from your savings bank account or your credit card account.
That's all! Isn't it simple?
What is 'tap'?
Good heavens! You have some serious attention pal! Well, when we say 'tap', what comes to your mind? Yes, a mobile phone (smartphone actually) or a tablet. E-Wallets have been designed for using on your mobile devices. However, some e-Wallet companies do have online or web interface with some functionalities missing. E-Wallet apps are designed specifically for mobiles and are extremely powerful with loads of functionalities, some of which are usually missing in web interface.
So, here is something you need to know and it is really serious:
"If you want to use e-Wallet, you will need a smartphone or a tablet or at least access to a computer with internet facility and a proper browser which can help you connect to the internet."
For mobile devices (both smartphones and tablets, you will need internet connectivity as well, at least for installing the e-Wallet app of your choice and for adding money. Some e-Wallets have actually come up with "no-internet-required" functionality but that's usually limited to a few specific types of transactions.
Just try and understand the purpose of an e-Wallet…
"It simply enables you to carry money in cashless form and carry out transaction without using cash. Therefore, a mobile app is essential and using a web application simply kills the entire purpose of the e-Wallet."
So, what can you do with an e-Wallet?
A lot of things actually! E-Wallets were first introduced with the purpose of mobile recharges. But today, they have become extremely advanced and offer a range of services which cover almost everything that involves financial transactions. Here are some of things that you can do using an e-Wallet:
You can recharge your prepaid phone.
You can pay bills for your postpaid phone.
You can pay bills for your utility services which include things like electricity, water, gas, broadband, landline, etc.
You can pay insurance premiums.
You can pay fees for schools and colleges.
You can book train, bus and flight tickets.
You can book hotel rooms.
You and transfer money to your bank account.
You can transfer money to an e-Wallet of your friend or family member (provided the receiver too has the same e-Wallet).
You can purchase movie tickets.
You can purchase goods offline provided the merchant has installed the same e-Wallet as yours and has provided you with his phone number of barcode of the e-Wallet specific to his account.
Some e-Wallets have their own e-commerce option where you can purchase products.
There's a multitude or rather a whole gamut of financial transactions that you can perform with e-Wallets and interestingly, these e-Wallets cover almost every spectrum of your life – from purchasing groceries to purchasing entertainment tickets to travelling and paying for services. Isn't that amazing?
The Big Question…
What are the various e-Wallet companies in India?
Okay, now that we have your attention, you must be wondering about one thing – how many e-Wallet companies are there in India.
Here is something you need to know about e-Wallets. These e-Wallets are provided by a number of industries. These include – private entrepreneurs which offer only and only e-Wallets and nothing else; banking industry, players in which have come up with e-Wallets to fight against private companies and finally, telecom industry as well. So, here is a quick list of all e-Wallet companies that are operational in India. The list is in tabular format with some additional details. We will take on each individual company separately after this section and finally conclude with a list of our favorite e-Wallets. Sounds good? Okay, let's start!
| | | | | | |
| --- | --- | --- | --- | --- | --- |
| e-Wallet | Industry | Company | Bank Transfer Allowed? | Mobile Platform | Overall Rating (based just on Android platform) |
| Paytm | Private | One97 Communications | Yes | Android, iOS, Windows Phone, Ovi, Blackberry | 4.4 |
| MobiKwik | Private | One MobiKwik Systems Private Limited | Yes | Android, iOS, Windows Phone | 4.2 |
| Oxigen Wallet | Private | Oxigen Services India Pvt. Ltd. | Yes | Android, iOS, Windows Phone | 3.7 |
| Citrus Wallet | Private | Citrus Pay | Yes | Android, iOS | 3.9 |
| ItzCash | Private | Itz Cash Card Ltd. | Yes | Android, iOS | 4.4 |
| Freecharge | Private | Snapdeal | No | Android, iOS, Windows Phone | 4.3 |
| Axis Bank Lime | Banking Industry | Axis Bank | No | Android, iOS, Windows Phone | 3.6 |
| Airtel Money | Telecom Industry | Airtel | Yes | Android, iOS | 4.2 |
| ICICI Pockets | Banking Industry | ICICI Bank | Yes | Android, iOS | 4.1 |
| Jio Money | Telecom Industry | Reliance | No | Android, iOS, Windows Phone | 4.2 |
| mRupee | Telecom Industry | Tata Teleservices Limited | Yes | Android, iOS, Windows Phone | 3.7 |
| SBI Buddy | Banking Industry | State Bank of India | Yes | Android, iOS | 3.9 |
| Vodafone M-Pesa | Telecom Industry | Vodafone | Yes | Android, iOS, Windows Phone | 4.2 |
| HDFC PayZapp | Banking Industry | HDFC Bank | Yes | Android, iOS | 4.0 |
Now that we have a whole list here, let us take a look at each of the wallets individually. We will not go into enormous details but we will restrict ourselves to a few quick words about each of them. Ready?
Paytm
Paytm is by far THE MOST popular e-Wallet in India. Reserve Bank of India approved and authorized, this is one of the most versatile mobile wallets present in India. Only recently Alibaba – the biggest Chinese ecommerce company bought a certain stake in Paytm. Paytm is today a $4 billion company and offers its very own ecommerce platform too. It not only allows online payments but has come up with offline payment options also where there is no need for an active internet connection to transfer money. It can be done simply by scanning a QR code or also by using an OTP which is generated right within the app. We are a big-time fan of Paytm and use it on a daily basis. Paytm has grown so much that RBI has actually given Paytm a license to set up a payments bank. This means that Paytm may soon be offering savings and current bank account, issue debit cards and offer internet banking.
MobiKwik
This e-Wallet has been another major player in the e-Wallet ecosystem. It also offers a host of payment options and has partnered with many popular and well-known brands in market such as Domino's Pizza, Big Bazar, Pizza Hut, eBay, Jabong, ShopClues, Naaptol, MakeMyTrip, Pepperfry, BookMyShow and more. This e-Wallet too has Reserve Bank of India authorization and license, making it one of the most trusted mobile wallets present in Indian market.
Oxigen Wallet
Claiming to have over 20 million user base, this mobile wallet is one of the most popular mobile wallets operational in India. Just like MobiKwik and Paytm, Oxigen Wallet is also RBI approved and it actually claims to be the first non-bank wallet which has managed to tie up with National Payments Corporation of India or NCPI to allow instant money transfer. This means that money transfer is one of the strongest features of the wallet. One thing you should know about its money transfer feature is that it has tied up with NCPI to allow instant money transfer. So, money transfer can take place in a ziffy. The maximum allowed money transfer in a single transaction is limited to only INR 5,000 and in a month, no more than INR 10,000 can be transferred.
Citrus Wallet
This wallet comes directly from the house of Citrus Pay – a popular payment gateway. Movies, dinners and drinks, bill payments, money transfers – everything with only a few taps, Citrus Wallet has managed to receive license from Reserve Bank of India. Boasting a network of 21 million user base, Citrus Wallet is feature rich and it even allows splitting bills with friends (just in case you need to).
ItzCash
Authorized by Reserve Bank of India, ItzCash is a mobile wallet which is operated by Itz Cash Card Ltd. Part of Essel Group, which is conglomerate of $2.4 billion dollars' business, ItzCash offers a holistic payments solution with secured money transfer option to bank accounts. It allows a host of digital transactions like balance transfer, prepaid mobile recharge, movie tickets purchase, railway ticket booking and more.
FreeCharge
FreeCharge started as an independent mobile wallet system and it was then eventually acquired by Snapdeal – one of the largest ecommerce businesses in India. Before the company was acquired by Snapdeal, the company boasted a user base of 5 million. Offering a number of digital transactions like prepaid mobile recharge, utility bill payment, recharging for metro card and more, this mobile wallet is definitely a feature-rich wallet. This wallet can be managed directly from mobile app as well as from a web browser.
Axis Bank Lime
This e-Wallet comes from bank and hence, it actually comes with a combo package. What does that mean? It means that you can use it not only for a host of digital transactions like the ones we have already discussed but also, you can enjoy the benefits of mobile banking. Yes, even mobile banking has been integrated into this app. What about its security? Well, Axis Bank is one of the most popular banks in India and it has come a long way to provide excellent banking services to millions of Indians. Any bank that operates in India needs RBI approval and hence, Axis Bank Lime is basically authorized and licensed by RBI. Coming to the mobile wallet part, it allows utility bill payment, mobile recharges, ticket booking, etc. It even has a neat feature of analyzing spending habits and also, you can set and manage goals towards saving money.
Airtel Money
If you are using a mobile phone in India, you have heard the name 'Airtel'. Yes, it is one of the leading telecom companies in India and it has launched its very own e-Wallet application. Online shopping, money transfer to bank accounts and contacts, performing mobile phone recharges, booking train tickets – Airtel Money has some neat feature but it is not really as versatile as Paytm, MobiKwik etc. It comes with an interesting feature of splitting bills. In case you do not want to use debit card, credit card or net banking for loading cash to Airtel Money account, you can carry cash to Airtel Relationship Center or Airtel Money outlet and hand over cash to the person on counter and give your mobile number. That's all! That person will upload money to your Airtel Money account.
ICICI Pockets
Created and run by ICICI Bank, Pockets is another highly popular digital wallet. This digital wallet is powered by VISA. It is not limited to just users of a single bank, i.e. ICICI Bank. Actually, user of any bank can use this wallet and carry up to 20,000 balance in the account. It comes with a unique feature of applying for a Saving account with ICICI bank. This savings bank account will allow you to maintain balance, earn interest on the same and even withdraw cash using the account. This savings account is known as Pockets Savings Account. Pockets has 60,000 merchants onboard. This means that users of this wallet can actually enjoy a wide range of products and services on a daily basis.
Jio Money
Jio Money from Reliance Jio Infocomm Ltd. is in its nascent stage. It has a long way to go. It allows very basic wallet operations like transferring money, accepting money, paying bills. One of the eye-catching features of the app is that it offers various discounts and offers from various brands. That's all. Not much. Possibly it will grow over time but again, it may be just lost unless it ramps up its services quickly and come at par with Paytm, MobiKwik, etc.
mRupee
Many of you may not have even heard of this wallet but it actually exists and it is owned by a fully owned subsidiary of Tata Teleservices Limited. This wallet has also received authorization from Reserve Bank of India. It allows transferring money to various bank accounts. It allows payments to merchant outlets, recharging prepaid phone numbers, paying utility bills etc. This too is not as diverse as Paytm or Freecharge or MobiKwik. It is a relatively new player in market and just like Jio Money, it has a long way to go.
SBI Buddy
And, who has not heard of the name State Bank of India. Yes, this bank also offers a complete e-Wallet app for those who love to use digital wallets. Available in 13 languages, this wallet allows sending money, asking for money, recharging mobiles and DTH services, paying utility bills, booking cinema tickets, hotels and flights etc. One of the best parts of SBI Buddy is that you can actually supercharge your Buddy account by enabling internet banking. Once internet banking is enabled, you can actually maintain a balance of 50,000 rupees in your wallet, carry out transactions of up to 50,000 rupees a day, carry out monthly transactions of up to 100,000 rupees a month. However, you need to be an SBI customer to have such high limits. Just in case you are not an SBI customer, you can check out the balance limits here.
Vodafone M-Pesa
From the telecom giant – Vodafone, M-Pesa is one of the primary players in mobile wallet world. However, despite the fact that it comes from Vodafone, the wallet has failed to leave a mark like the popular ones of the likes of Paytm, Freecharge, MobiKwik etc. DTH recharge, mobile recharge, transferring funds to bank account, utility bill payment etc. are some of the common features that you can find in M-Pesa. But, what makes it unique? It comes with IMPS system built within the app which allows sending money to a bank account or to a mobile number. However, Vodafone will actually charge quite a lot for such transfers. For every 2,000 rupees' transfer, you need to pay 38 rupees to Vodafone. That's costly!
HDFC PayZapp
If we look at the app itself, we mean, how well the app has been built, it is pretty solid and fewer bugs compared to some other apps in market. However, when we come to the services offered, HDFC PayZapp is not that great. It being a mobile wallet actually allows basic things like bill payments, mobile recharges, DTH recharge, etc. It allows shopping as well from ecommerce sites and it actually allows you to browse products from ecommerce companies directly from its own interface. Though initially it was designed only for customers of HDFC Bank, it has now been opened for customers of all banks.
So, our favorites?
We will blindly vote for Paytm. It is the most versatile e-Wallet in market and transactions through Paytm are simple, easy and fast. We have been using it for around 2 years now and we didn't face any problem so far.
Next to Paytm, we will opt for MobiKwik. It is also versatile enough and yes, it is fast and reliable and secure.
The only other wallet that we have used is Oxigen Wallet. Honestly, we found it horrible and had bad experiences. We could not load money at the beginning and eventually when we managed to load money, we used coupons and were very much eligible for cashbacks but didn't get back anything. Eventually, we uninstalled it and decided to stick with Paytm.
Conclusion
Mobile wallets or e-Wallets are gradually becoming popular. Many new players have come in and many more will come. However, the likelihood of find a perfect one out of the box is very low. So, it is wise to stick to the best and brightest in market – the ones that have made a mark in the e-Wallet ecosystem and have, over years, managed to perform consistently. So, which one will you go for? Do let us know!
Other Articles