Mukhyamantri Anusuchit Jati Evam Anusuchit Janjati Udyami Yojana in Bihar 2020 (Chief Minister Scheduled Castes and Scheduled Tribes Entrepreneurs Scheme) CMSCSTUDYAMI,  Free Interest Loan Subsidy Scheme, Application Form Process, Eligibility Criteria
Both the central and state government of India implemented several schemes, which offer financial assistance to those who desire to start their own business. Offering encouragement to business owners has several benefits. Apart from empowering young aspirants, it also created less pressure on the limited job openings. These business organizations also create new vocational opportunities for others. Thus, Bihar state government had implemented another financial assistance project that will give money to ST and SC candidates for starting their own business ventures.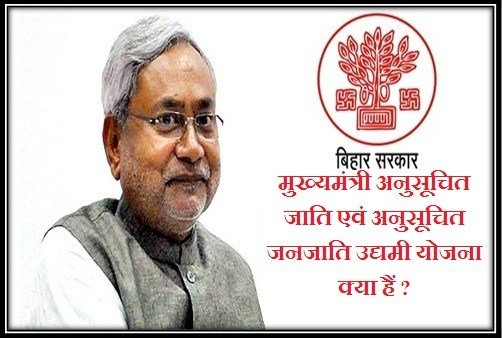 Launch details
| | |
| --- | --- |
| Name of the scheme | Chief Minister Scheduled Castes and Scheduled Tribes Entrepreneurs |
| Launched in | Bihar |
| Launched by | Bihar Chief Minister Nitish Kumar |
| Date of announcement | May 2018 |
| Date of official implementation | August 2018 |
| Target beneficiaries | ST and SC candidates |
| Official website | http://www.startup.bihar.gov.in |
Key features of the scheme
Financial assistance for encouragement – This financial assistance will be offered by the state government to encourage youngsters to start their own business.
Amount of credit offered – It has been mentioned in the scheme that applicants will receive as much as 10 lakhs to start their businesses.
Subsidy offered – State government will offer a subsidy on 5 lakhs. This means applicants will not have any interest on 5 lakhs.
Installment facility – State government will make it easy for applicants to repay the credit amount in 84 equal installments.
Total repayment tenure – The state authority has yet not announced anything about the actual repayment tenure.
Total number of applicants – Till date, 3000 applicants have registered for this financial support from the state government.
Training offered – Among the total number of beneficiaries, only 500 will be selected to receive free training from the state authority. 150 candidates have already finished their training.
Eligibility and documents necessary for application
Resident of the state – As the scheme has been implemented by Bihar government, only those people that are legal residents of the state and have necessary documents to prove it will be able to get the money from state authority.
ST or SC caste – It has been highlighted that only those people will be able to receive this financial assistance who belong to Schedule Caste or Schedule Tribes castes. If any person desires to get this money, he/she needs to submit the caste certificate.
Age related criterion – Only those applicants will be able to apply for this financial assistance that have crossed 18 years of age. Thus, applicants will have to submit their age proofs.
Educational qualification – It has been mentioned that applicants with at least 12 standard passing certificate or IIT ploy-technique certificate will receive preference. School leaving certificate, 12th mark sheet and technical training certificates must be furnished.
Aadhar card – All applicants will have to submit a copy of their Aadhar card. It will offer all identification details that are necessary for background checks.
Registration Form and Application Process
If any candidate is interested in this scheme, he/she will attain all necessary information and the online application form by clicking on the link http://www.startup.bihar.gov.in/CMSCSTUDYAMI/Default.aspx

When the website opens, he/she will have to click on the green box that is marked as "Register"

As soon as this is done, the online registration form will open up.

The candidate has to fill in all details, as highlighted in the digitized enrollment form.

To save and submit this enrollment form, he/she has to attain the OTP and type that in the specific field.

Finally, the applicant will have to click on the "Submit" button.
With this scheme, Bihar authority will be able to offer necessary financial assistance to needy and enthusiastic youths who desire to make their own mark in the business arena. It will increase the financial stats of the state as well.
Other Articles –