(nationalsportstalenthunt.com) National Sports Talent Search Scheme (NSTSS) Online Registration and Portal | National Sports Day (29th August) 
The NTSS scheme is for children between ages 8 and 12. It is put in place to identify the talented sportsmen across the nation and to put them under proper guidance. To do this, each year, the NTSS portal will organize a talent hunt or contest. To take part in this contest, the candidates must register on the NTSS online portal.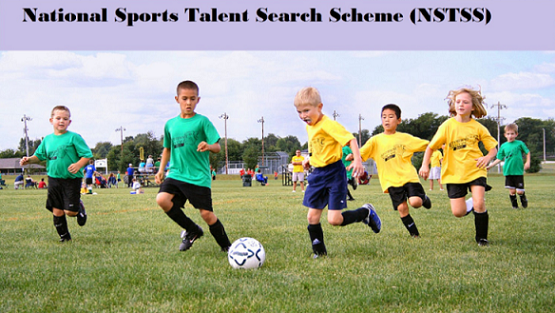 Launch details
The Vice President of the country, M. Venkaiah Naidu launched the NTSS portal at New Delhi on 28th August 2017. He was present along with Sports Minister Vijay Goel at the Indira Gandhi Indoor Stadium for the special launch of this portal.
This scheme is aiming to get across all the schools in different states and UTs across the country. Therefore to do this, it will take up the 2015-16 to 2019-20 term to cover the entire area.
Online Portal and Mobile App
The online portal for now is this page – http://nationalsportstalenthunt.com/iFileSAI/adminIndexPage. You can also access this page via your mobile browsers. But soon this portal will also be available as a mobile app.
Key features of the scheme
Objective- The main aim is to find out the young and talented sportsmen around the country. To fulfill this objective, the talent hunt shall be organized among the students.
Scholarship Details – Nearly 1000 kids will be selected each year through this portal – each of which will get the scholarships worth Rs. 5 lakh per year. They will continue to get this amount every year for the next 8 years to pursue their sports' related dreams.
Portal details- Every year, after the students are selected via the National Sports Talent Contest, they will have to register on the portal. After they register, they will be able to access further aid.
You will be able to access the portal in multiple languages. It is available in Tamil, Kannada, Marathi, Hindi, English and more such languages which are official Indian languages.
Eligibility- Those students whose age lies between 8 and 12 years and those who are in Class IV to VI – can get the benefits of this scheme.
If you have cleared your Physical Efficiency and Sport Aptitude Test (PESAT), then also you are eligible for this scheme.
Benefits of the scheme –
The government will be able to easily connect with the sports talent of this country through this portal. Each type of sports field requires a different type of care and nurture. Through this portal, the candidates will be able to get the proper aid for their specific field of sports.
This will also help uncover the young sportsmen around the country right from the district and school level. Therefore they can enter national sports academies or central sports schools for the same. They will be encouraged to compete at the national and international level and thus, India will generate better sportsmen.
Rural sports, an area of sports that truly needed aid, will be able to get the proper focus of the government through this initiative. Overall, the entire sports arena will get better managed as it will be easier for the sportsmen to find their ideal coaching center and it will be easier for the authorities to locate such talent.
Registration Process
There are three steps to register here – first, you have to register then create a profile on the portal and only after you do that, you can apply for the scheme. So here are the details of the steps –
Registration process
Go to this portal nationalsportstalenthunt.com or you can also visit www.nationalsportstalenthunt.in and then you have to look out for the option that says "Register."
Click on "Register" and then you will open up a big form which you have to fill. Those fields which are marked with a red asterisk are mandatory to fill. Aadhar number isn't mandatory here.
After you have filled everything – including the Captcha Text at the bottom of the page, you have to tick mark "I agree to the terms and conditions" and then click "Register now."
After this you must wait – you will get a username and password sent to your mobile phone (or on the number which you provided on the website). Use this login detail to login to the portal any time.
Creating your profile
The next step is to create your profile on this portal. To do this you have to once again visit this website nationalsportstalenthunt.com.
Now where you once saw "Register" you will see "Login." You have to click on the "Login" button at the top right side of the page and then proceed from there.
It will ask your username and password which you received on your mobile phone. Enter those here to login.
After login, you will see the page where you can create your profile. Enter your sports related information like your medals, certificates and your credentials, etc.
After you have entered all the information, you can complete your profile and submit it on the portal.
Apply for the Sports Authority of India (SAI)
After you have created your profile, you will find that there is an option to choose the NTSS and apply for that system directly from the portal.
SAI will take things forward and it will assist you with getting the benefits of this scheme. But you cannot apply to SAI before registering and filling up your profile.
This is because your sports details are needed to give you the right guidance. Hence, you have to make sure that you have entered the correct details in the above mentioned steps.
How to check eligibility
To check the eligibility criteria, you have to visit this portal http://www.nationalsportstalenthunt.com/iFileSAI/schemeEligibility/checkSchemeEligibility
Here you will have to enter your name, your gender, your level of competition and such details. Only after entering all the details can you understand whether you are eligible or not.
After entering all the details you can click on "Submit." In case you have entered wrong information and have to refill all the fields – then click on the "Reset" button right beside it.
This process will tell you about the eligibility of your individual criteria. Since each sport is unique and each criterion differs, you will have to check the details on this web portal distinctively.
Finding training center list
Once again you can find the scheme and the matching training center for the same at this link –http://www.nationalsportstalenthunt.com/iFileSAI/showCenter/showCenterPage. There is a huge list of the names of the training centers and the schemes they are tied to.
Sports wise skill test
To check the sports wise skill test information you can go to this  – link
You have to choose your sport from the scroll down list and the skill test list will appear.
Note: If the sport does not appear after a few tries refresh the page or wait for some time.
Discipline list
The NTSS will get the training in the following disciplines –
Swimming
Volleyball
Handball
Gymnastics
Softball
Sepak takraw
Karate
Kayaking and Canoeing
Kho-Kho
Badminton
Shooting
Mukna
Table Tennis
Silambam
Taekwondo
Football
Athletics
Gatka
Weight-lifting
Judo
Boxing
Kabaddi
Hockey
Fencing
Wrestling
Cycling
Shooting
Archery
Athletics
Wushu
FAQ
My age is over 21 years. Can I also apply?
Ans. The NTSS portal aids to different schemes. The eligibility criteria for all of those schemes are different. Therefore you will have to click on the Eligibility page and find out.
I have applied. How much time will my application take to process?
Ans. It will take about 1 to 2 months time to process the entire application. This is because the application will very first be verified at the SAI head quarters. After that it will be forwarded to the training centers where it will be up for further scrutiny.
The tests along with the trails taken during selection will be then forwarded to the primary training centers (which you have to select). Then a committee will assess your capabilities. After this assessment, the results of the tests along with the committee's recommendation, will reach t he regional centers. At the regional centers your candidacy will be considered based on the vacancies that are available.
Can I apply on behalf of my children? They are minor.
Ans. Yes, you can apply on behalf of your children. If your children are minor, then you have to register on the portal using your own name and details.
Can I track my how far my application was processed?
Ans. Yes. Since the process takes 1 to 2 months time and takes place in several steps, there is a process via which you can track your application. You have to login on your profile and check the stage your application has reached on the portal.
I am eligible for more than one scheme. Can I apply?
Ans. No, you cannot apply for more than one scheme. You shall receive the benefits of only one scheme on this portal.
Do I have to go outside to get the training?
Ans. Since there are several schemes all clubbed together under one portal, there are many different norms. The SAI has both residential as well as non-residential type schemes. You will have to check out the scheme pertaining to you on the website. Also, it depends on the center.
If I take up a residential scheme, will SAI assist my child in getting admission at nearby school?
Ans. Yes, SAI will assist the residential trainees to get admission in the schools located nearby. There are many schools located near the SAI training centers because most of these centers are situated at the heart of the city.
My application was rejected. Can I re-apply?
Ans. Yes you can apply but only after six months from the date when your application was rejected.
What type of tests will the training center take?
Ans. The training center will take Battery tests, the details of which are available on the online portal. For each type of sport, there will be different tests therefore you must visit the homepage to check out the list of the skill tests conducted for your own sports discipline.
I haven't yet achieved anything in my sports arena. Am I still eligible to apply for a scheme?
Ans. Yes, if you fulfill the eligibility criteria for the National Sports Talent Hunt, then you can apply for the scheme. There are no rules.
When and where will the selection trials take place?
Ans. The selection trials will take place at the primary training centers. So you have to choose the primary training center where you want to go for your selection trial. But the same shall be confirmed and intimated to you via e-mal after your application has been scrutinized by the authorities and only if you are shortlisted for the trials.
Help Desk
You can also get in touch with the NTSS department at their address –
Sports Authority of India
Head Office Jawaharlal Nehru Stadium Complex (East Gate)
Lodhi Road, New Delhi – 110003
You can also contact them at contactsaitalenthunt@gmail.com – if you have any feedback or suggestions or any grievance.
Other Articles