All About Ola Money Mobile e Wallet Payment app
Ola is one of the leading cab providers in India very popular for their chain of cabs that is running across different metro cities all over India. At the time when demonetization was on high, there are many people all over India have to suffer in a number of ways. People are often finding it difficult to pay for essential services and especially for their travel since they have to pay most of the times in cash to the driver and in most of the places, it also became a problem for people to manage money through old currency notes.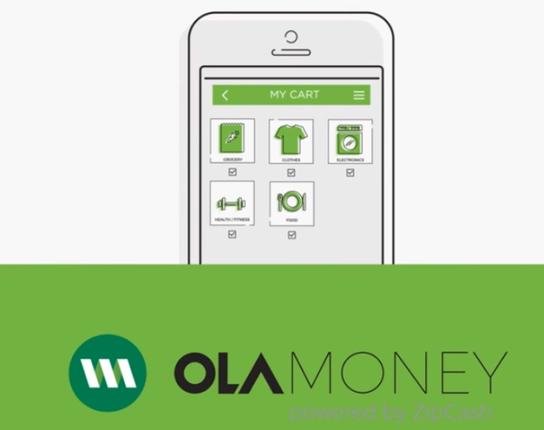 Best initiative of Ola money:
On seeing the difficulties that are being faced by people with their transactions, Ola came up with a superb solution of Ola Money which became one of the most popular mechanisms for fund transfer during those days. Even though Ola has already implemented similar of such scheme through their Ola taxi app, they were not reaching too many people as most of the Indians were comfortable only to pay through hard cash and they hardly exploited the option of loading cash in advance for the rides that they are going to perform in future.
Right app for right time:
At the time when demonetization was hit across the nation, most of the regular users of Ola app are still able to travel conveniently with the help of their Ola app with money pre loaded to their account. What Ola has decided is to extend this service of transaction through app to the next level and help people to pay for other merchants. This is when Ola Money came into picture. Many people are even now thinking that Ola Money is entirely different from basic app that came for taxi rides, but they both are the same in all aspects.
Simple integration solutions for merchants:
It is always an easy task for customers to easily install one app in their mobile phones and make transactions through them, but it is quite difficult for merchants to make sure that they are integrating with that particular app that people are using to ensure that they are not facing any difficulty in the process of transaction. The best thing about Ola Money for merchant is as follows:
There is no necessity for merchants to struggle a lot to integrate Ola Money into their website or mobile app as the process is very simple and it can be done within a short span of time
The app that people have installed will be secure in all aspects and it is now very easy for people to load money and finish their transaction at merchant point without any difficulty
The interface of app is very simple and powerful that users can easily keep in control of the fund that they have loaded in the Ola Money app and complete transactions in a secure manner
With the help of inbuilt authentication and encryption standards within Ola Money, it is not possible for any one person to steal personal information and transaction details from app
Improved web penetration:
One of the striking advantages of using Ola Money is that there are a number of places over online websites now available that is now accepting payments that are made through Ola Money. The best thing about making payment through Ola Money is that people can easily bypass the regular payment gateway and make their payment in a secured manner without use of much authentication mechanisms.
The main reason why Ola Money is secure over online payments is that the information that are stored in the Ola Money app or the web account is specific only for that individual and it is not possible for anyone to get information about account number or balance details in outside means, whereas if people are using bank apps, there are chances that people can trace back some account information easily when they are using them for online transaction.
Wide array of discounts and increased integration at business points:
In the recent days, there are a number of merchants now making use of Ola Money as their primary mode of transaction since the inception of demonetization. Most of the merchants using Ola Money app are feeling that it is one of the best way through which they can able to manage their transaction in a perfect manner. Still more, it is very easy to manage fund flow both inside and outside of business process with the help of Ola Money app.
From the point of view of customers, there are a number of best deals and offers now available if people are using Ola Money for transaction at merchant end. It is not possible to get such discounts from anywhere else apart from Ola Money app.
The introduction of Ola Money grabs lots of attention and highly welcomed by the existing Ola cab customers as they feel more convenient while utilizing the services offered by the Ola. In recent period, Ola money gaining lots of people as users.
Other Articles