Panjabrao Deshmukh Scheme Interest Subsidy in Maharashtra
In 1990, the state government of Maharashtra started a new scheme in the name of the famous Farmer's leader in India, Panjabrao Deshmukh. This Scheme was launched for the farmers of the state. Under this scheme farmers who are taking crop or other types of loan will be benefitted by receiving interest subsidy. The farmers can get up to 3% subsidy for the crop loan they are taking for the farming. The scheme had launched in Maharashtra for all the farmers who are involved in farming process.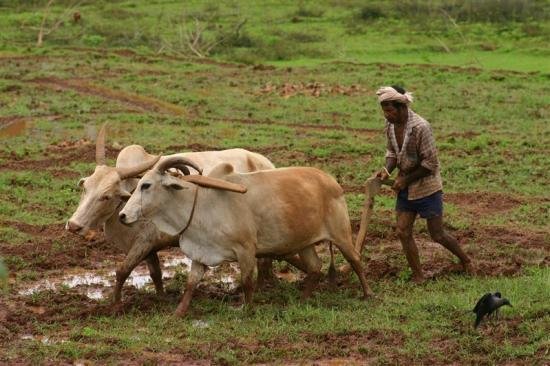 Key Features
The scheme namely Panjabrao Deshmukh Scheme had launched in the year 1990 by the state government of Maharashtra. The scheme is for the farmers of the state.
Under this scheme there will be interest subsidy for the farmers who are taking loans for cropping and harvesting. The scheme is mainly for the crop loans that farmers receive.
Each farmer can get subsidy of 3% on loan amount Rs. 1, 00, 000/- and below. That means now instead of 10% the farmers will have to pay only 7%. For above Rs. 1, 00, 000/- and below Rs. 3, 00, 000/- loan amount, the famers will get 1% interest subsidy.
The loan / principal amount must be paid by the 30th June of each year. If the farmer is failed to repay the loan on time then the subsidy can be removed. It depends on the conditions and regulations of the scheme.
Beneficiaries
The main beneficiaries of the scheme are the farmers. There are no such special criteria for the farmers to avail the scheme. Any farmers from any income group can avail the scheme. The scheme is only applicable in the rural area of the state.
Also the farmers who are the citizens of Maharashtra will be eligible for the scheme. There is no binding such as caste, religion, gender or income limit for the scheme. Any farmer who owns or does not own lands can go for this scheme.
Funding
The scheme is funded by the state government of Maharashtra. No central government intervention is there in the scheme.
Aim
The main objective of the scheme is to provide financial assistance to the farmers of Maharashtra. We know that farmers are the backbones of any country or state. The central government has already started a number of schemes for the farmers across the nation. Panjabrao Deshmukh Scheme is one of the many initiatives that Maharashtra government has taken to assist the state level farmers in rural areas.
With this interest subsidy now the loan burden on farmers will be reduced and now they can easily repay the amount on time.
Panjabrao Deshmukh Scheme – at a glance
| | | |
| --- | --- | --- |
| Sl. No. | Scheme | Points to be noted |
| 1. | Name | Panjabrao Deshmukh |
| 2. | Beneficiaries | Farmers |
| 3. | Eligibility | Farmers across the state |
| 4. | Launched in | 1990 |
| 5. | Launched by | State government |
| 6. | Funded by | State government |
| 7. | State | Maharashtra |
Other Article