Pongal Bonus Available For Tamilnadu Government Employees, Teachers and Pensioners
The Chief Minister of Tamilnadu has announced a new bonus to select residents in the state. The Pongal Bonus will be available to government employees, teacher and pensioners living in Tamilnadu. This bonus comes as the Pongal festival comes around. The bonus will be worth a substantial deal of money based on what someone might have earned when working on the holiday. This includes the potential for thousands of rupees depending on what one qualifies to get.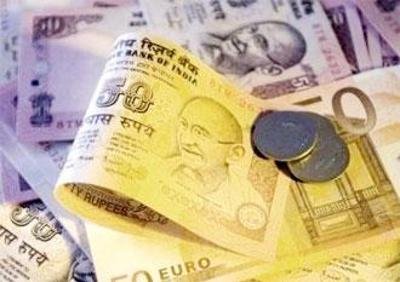 The total cost of the bonus to the state government will be Rs. 325 crore. This has been approved of by the government and will be set aside to pay those who qualify for the Pongal Bonus.
This comes as the Pongal holiday has become a compulsory holiday. Also, there are concerns over how the bonus involved is not as great as what many people had been hoping to get. This includes the bonus not being worth as much as what people had earned in the past.
What Payments Are Involved?
The Pongal Bonus will entail specific payments based on the group a person is in. These totals are rather varied in value and will be based heavily on the particular types of professions one is in:
Group A and B employees will get a Rs. 1,000 bonus. This is for government employees other than teachers.
Other people in Group A and B will get Rs. 500. This is a festival gift that will be for pensioners and their direct family members and also for retired administrative officers.
Group C and D staff members, including both government employees who are eligible, will get a bonus equal to thirty days of one's regular salary. This will be good for up to Rs. 3,000.
A bonus of Rs. 1,000 will be given to part and full time employees who have worked for at least 240 days in the past fiscal year and get paid monthly. Others who qualify for this Rs. 1,000 bonus include village assistants, rural development staff members and contract labourers among others. Temporary employees may also qualify for this if they have worked long enough on their contracts.
Teachers at government-supported schools will get Rs. 1,000 as well. This is for those who are paid each month through the University Grants Commission among other key educational organizations within the state.
Those who might be eligible will have to contact the central government for details on the specific bonuses that they can get. This includes learning what particular classes they are in.
Not As High As Hoped
An important point about these bonuses is that while they are sizeable, they are not as large in value as what many people who were eligible had hoped to get. There were protests by government employees in the state over the values over these bonuses.
The employees that are protesting this state that the central government is not giving out enough money. The protests come from how the employees wanted significantly larger bonuses. These include bonuses of Rs. 1,500, Rs. 3,000 and Rs. 7,500 with the totals varying based on who was eligible to take advantage of those bonuses. This comes as the central government had a fixed ceiling of Rs. 7,000 for its employees in 2015 for the Pongal Bonus. The decision to go after a lower total is a significant concern for many workers.
The government is not expected to change the payouts. It is uncertain as to whether they might make some changes in the future. This is also in spite of how the government had paid much more to employees well in the past.
A Major Development For the Festival
This move comes as the Pongal festival holiday has become a compulsory holiday in Tamilnadu. The holiday will be celebrated on 14th January. It has especially become very popular among people in the state and has been the subject of considerations over possibly being a holiday that more may take off.
As a result of this, all people will be required to take the day off. This had originally been a restricted holiday as employees could choose to take the day off to celebrate Pongal if they want to.
The new rule in Tamilnadu has it to where all people in eligible fields will take that day off. By offering the Pongal Bonus, people who can qualify for it will receive a proper payment for one's work that would have normally taken place on that particular day.
The 2017 edition of Tamilnadu will take place on a Saturday. Therefore, there is a potential that people who choose to take that day off could avail to take a Friday or Monday off in lieu of this. This comes as many businesses and professions that are eligible for the Pongal Bonus will already have Saturday off.
All those who work in the government or education sectors as well as retirees will have to look into the Pongal Bonus offers that they will get. This is an important point for the season.