The amazing infrastructure of Pradhan Mantri Gram Sadak Yojana
It is a fact that one of the most important things India lacks is a proper rural connectivity. On different weather conditions, especially on the days of heavy rain, it becomes really difficult for the people residing on the rural areas and suburbs to reach into the city for work and earn their living. The Pradhan Mantri Gram Sadak Yojana can be undoubtedly said to be a key component in developing a proper roads and connectivity in any weather conditions for the convenience of the people living in rural areas.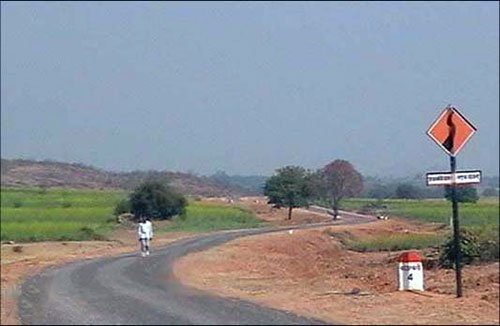 The promotion of social and economic services
The project was first initiated in 1998, for developing National highways to connect the four metro cities, along with the four corners of this country. And in the year 2000, a parallel project was started to provide proper roads for all weather connectivity within the rural areas. One of the most important features of the PMGSY is, it not only enhances the connectivity, but it will also promote the access on the social and economic services.
Proper planning of all-weather roads
The primary objective of this PMGSY is to provide connectivity for the eligible but unconnected habitation in such a way that more than 1000 persons shall be connected within 3 years after initiation of this project. The project also comprised of cross drainage systems and necessary culverts for the eligible habitations. One of the basic reasons for roads getting damaged is the unplanned drainage system. Roads get waterlogged, hampering the connectivity of districts and rural areas to the cities.
Increasing business expansion and economic stability
The project includes eligible unconnected habitations to be connected with the nearby habitations that are already connected. There has been a huge impact on productivity. Per 1000-2000 habitations within 200-300 villages, there has been economic development of 50000-100000 individuals. It has become possible for the producers who sell milk, vegetables and fish, can now sell them at larger base of customers. This project has also enabled a lot of companies who supply and distribute their products within retail stores and expand their business market. These retail stores within rural areas were not at all available for the small scale companies who want to replenish their stocks. With the development of motorable roads, a huge number of individuals, businessmen and farmers now have efficient supply chains and low inventory costs.
No lack of funding
One of the most important factors of the PMGSY project is it did not have to incur any form of lapse from funding. Initially it was supported by enhancing the price of petrol to 75p per liter. The project suffered a little setback within the years 2011-2012, but the present government under Narendra Modi, has focused to put this project back on track. The allocations per state have also increased to a great extent. 
The tabular overview of PMGSY
| | | |
| --- | --- | --- |
| SL NO | Features | Brief description |
| 1. | Promoting social and economic services | The project of PMGSY, not only increased the connectivity within the rural areas, but it also increased the possibility of agricultural income for the farmers, reducing poverty from rural areas to a great extent. |
| 2.         | Proper Planning | Previously, there was no proper drainage planning, which damaged the constructed roads during extreme weather conditions. But the PMGSY developed a proper drainage plan preventing the roads from getting water logged. |
| 3.         | Business expansion | The retail stores within rural areas have become more accessible for the small scale business companies, which were not previously available. |
| 4.         | No lack of funding | The project did not get dismissed due to the lack of funding ever. |
 Other Articles