Sankalpadinda Siddi Programme Scheme in Karnataka
This scheme deals with women empowerment. Through this scheme the government will provide several benefits including basic supplies such as water, power supple, etc. to the farmers so that the women from the grass-root level are strengthened. This scheme is said to increase the farmers' income in the recent times.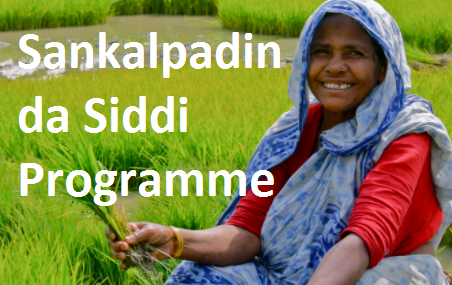 Launch details
The Hon'ble Prime Minister of India has launched the "Sankalpadinda Siddi Programme" in Karnataka. This programme has been organized by the University of Agricultural Sciences. It was launched at the Harobelavadi village in Dharwad taluk on August 2017. This scheme will start from 2017 and will progress till 2022.
Government agenda for the scheme bullet
Solve farmers' issues: Through this scheme, the government aims to solve the major issues of the farmers. They will also ensure that the agricultural sector is financially empowered and that farming becomes a profitable venture in future.
Facilities provided: The government shall provide facilities like water and drip irrigation – which will help farmers stay less dependent on rains and protected from droughts. They will also carry out drought testing and soil testing to ensure the crops grow well on the soil.

Along with these, they will also provide micronutrients to the farmers for growing their crops. This will ensure that the crops are healthy and there is little to no crop loss.

Compensation: Those farmers who have got the benefit of Pradhan Mantri Fasal Bima Yojana had previously complained about discrepancies. To help these farmers who have suffered crop damage, this scheme will ensure that a good compensation is given to them.
Income: The government will provide power supply adequately and they will also link water with the crops and they will provide adequate water. With all these resources, the government estimation states that the farmers can double their income within the next five years.
Work completion: The government has already sanctioned Rs. 70 lakh in Kabbenur to install new pipelines for drinking water. Rs. 50 lakh has also been sanctioned to create a new health care institute near Harobelavadi and Kabbenur region.
Link to national and international market: To ensure that the farmers get good prices for their crops, the government will also provide a link with the national and domestic markets. This will ensure that the farmers get good prices for their crops.
Advent of technology: The farmers will get aided with scientific tools so that they are able to produce crops faster. Information technology might soon make an entrance into the farmers' household soon.
Why this scheme is needed?
This scheme comes at a time when the farmers are in serious distress. Due to crop damage, many farmers have been unable to repay their loans. This caused nationwide uproar. Overall the farmers' condition is deteriorating and needs immediate assistance. Many farmers in the country are still dependent on rain water and soil conditions. They do not have proper equipments to ensure that the crops do not damage. Hence this scheme will aid with all of those systems.
This is one of those schemes that will change the way farmers produce crops. Farmers in our country produce crop in ancient techniques which are outdated now. With this scheme they can help aid themselves better against the changing conditions.
Other Articles