Pradhan Mantri Suraksha Bandhan Yojana – PMSBY
Prime Minister Narendra Modi is gradually becoming famous for launching high value for money schemes that are attached to social alleviation and financial security.  This time it is Pradhan Mantri Suraksha Bandhan Yojana, which is being launched today ie on 01st August 2015.
The PM Suraksha Bandhan Yojana is a Fixed Deposit scheme being started at all nationalized banks that would offer a handsome interest rate of 8 per cent on fixed deposit investments.
The need for a financial investment scheme that anyone can use at the time of gifting was always needed in India.  For example, if you have to gift something to your loved ones at a special occasion, at times, you would like to give those cash so that they may keep it for their future.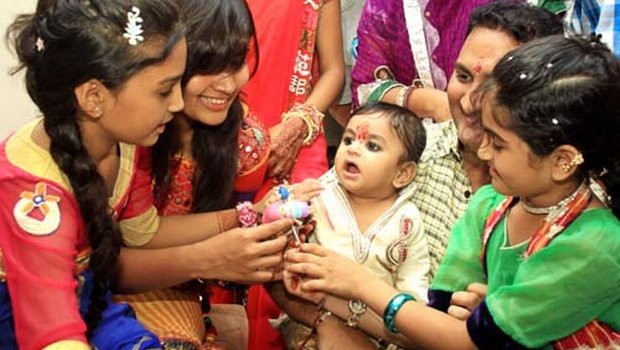 We have heard people gifting Fixed Deposits to their sisters and daughters at the time of their marriage so that they can use it whenever there is a need.  However, those fixed deposits were general FDs and there was no special feature of better rate of interest attached to it.  With Pradhan Mantri Sneha Bandhan Yojana, this would all be easy for everyone.
The scheme has been formally launched on 01st August 2015 considering the Rakhi/Rakshabandhan Festival approaching and would be operating on a Pan India basis.  The scheme would be launched and operated by Government of India and anyone can avail the facility under this scheme.
Features of Pradhan Mantri Suraksha Bandhan Yojana
The Fixed Deposits under this Scheme would be in the form of Gift Cards or Banker's Cheque that anyone can gift their loved ones on any occasions.
The Gifts would carry a fixed value of Rs 201, Rs 351 and Rs 5,001.
The Gift cards would be attached to other special features of various governmental schemes like Pradhan Mantri Suraksha Bima Yojana or Pradhan Mantri Jeevan Jyoti Bima Yojana, etc. The balance amount out of the gift card would be deposited as fixed deposit and would offer an interest rate of 8 per cent.
If the receiver of the gift card has a bank account, they can deposit these gift cards to their saving accounts and enjoy the interest rates.
Pradhan Mantri Suraksha Bandhan Yojana Gift Card for Rs 201
This gift card is specifically designated for your loved ones in which you can offer them accidental insurance coverage of up to Rs 2 lakh with just an annual premium of Rs 12 under PMSBY (Pradhan Mantri Suraksha Bima Yojana).  Out of the Rs 201 you gift to your loved ones, the first and second year premium would be deducted for PMSBY and the balance Rs 177 would be automatically subject to an annual interest rate of 8 per cent for the fixed deposit of 10 years.
Pradhan Mantri Suraksha Bandhan Yojana Gift Card of Rs 351
This gift card would be attached to both PMSBY and Pradhan Mantri Jeevan Jyoti Bima Yojana with the features of the former plus a life insurance of Rs 2 lakhs under the latter.  The first year premium of both the schemes, i.e. Rs 12 plus Rs 330 would be deducted and the balance amount would be deposited to the respective saving account at the interest rate of 8 per cent per annum.
The benefit of the gift card is that it could cover accidental as well as life insurance and this way if you are gifting it to your loved one; you are securing them for any unforeseen accident in life.  If you gift it to anyone one every festival of every birthday, you can keep renewing the schemes for every year thereby paying the premiums every year.
Pradhan Mantri Suraksha Bandhan Yojana Gift Card of Rs 5,001
This gift card would work more like the gift card 351, however the premium for both the schemes in this case would go for 2 years.  The balance Rs 4,317 would be considered as a fixed deposit for 5 years and would fetch returns at a 8 per cent rate of interest.
Different Types of cards
| | |
| --- | --- |
| Sno | Denominations of Sneh Bandhan Cards |
| 1 | 201 |
| 2 | 351 |
| 3 | 5001 |
The Limitations and Taxation of Pradhan Mantri Suraksha Bandhan Yojana
While this is a noble scheme, there are certain limitations and loopholes of the scheme.  In the first place, although, it is being termed as an FD, however, it is definitely not a complete FD scheme as a substantial amount would go as a premium for the scheme covered under this Yojana.
One of the other limitation of the scheme is that since FDs are taxable, all investments made as gift under this scheme would be taxable too and this would certain restrict a lot many people to go for it.
Last but not the least, these schemes are for the welfare of people and it is best left for the people to decide to what extent they want to and can reap the benefits of the scheme.  If this works well, the scheme would be open to further modifications and enhancements.  Just a matter of time and implementation
Also Read