List of All Uttar Pradesh (UP, Yogi Adityanath) Schemes and Yojanas
BJP won a landslide victory in Uttar Pradesh and created the state government with Yogi Adityanath capturing the chair of the Chief Minister. It cannot be ignored that Yogi came to power by riding the support from the Dalits and OBC people and since then, Yogi has been all geared up to work for the development of poor people in the state. Of course, poor have not been the only target for UP government. CM is also thinking of women, Muslims, old people, handicapped people and more. In this article, we will sum up some of the important schemes that Yogi Adityanath launched or is about to launch.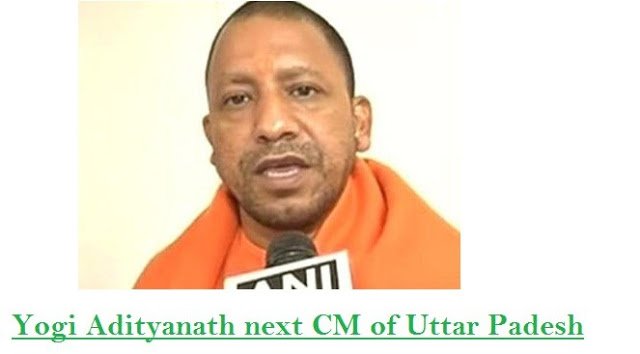 Don't expect…
In case you are expecting an article summing up things like…
Anti-Romeo Squad
Closing or illegal slaughter houses etc.
… you are totally wrong! This article is about schemes and not about steps taken by government on a smaller scale. We will be talking about schemes or yojanas that Adityanath's government will launch or has launched.
Let's start…
Yogi Adityanath Schemes 2017-2018
Mukhyamantri Free Laptop Scheme
Under this scheme, the Uttar Pradesh government will provide free laptops to young people who will pass their 12th class board exams in 2017. No one else will be eligible for this scheme. However, there are some stringent eligibility conditions even for the intended beneficiaries. Those conditions include:
Passing class 12 and entering into higher education is compulsory to become eligible for the scheme.
The eligible candidate needs to pursue his or her higher education from UP only. In case the student wants to go outside (out of India or out of UP into any other Indian state), the candidate will not be eligible.
The laptops that will be offered under this scheme will provide 1 GB of free data as well and the overall cost of each laptop will be INR 15 thousand. The selection of candidates for this scheme will be done based on merit. In 2017, anywhere between 22 lakhs and 23 lakhs students will be appearing for 12th board exams.
Mukhyamantri Annapurna Bhojanalay Scheme
The Mukhyamantri Annapurna Bhojanalay Scheme by Yogi Adityanath – led BJP government aims towards providing cheap food. The scheme will provide breakfast, lunch and dinner and each meal will cost INR 3, INR 5 and INR 5 respectively. This will mean that the total cost of food under this scheme will INR 13.
The draft for this scheme has already been created and will be launched at all municipal corporations in UP. There are 14 such municipal corporations. The government will be using PPP or Public-Private-Partnership model for the execution of this scheme. The details of the scheme are provided in the table below:
Districts and canteen count under pilot project
District
Number of canteens
Ghaziabad
20
Lucknow
28
Kanpur
28
Gorakhpur
18
Total canteens to be created under this scheme: 275
Total cost of creating these canteens: INR 153.59 crores
Details of menu in these Annapurna Bhojanalays
Breakfast (200 Grams)

Time: 7 AM to 10 AM

Lunch (450 Grams)

Time: 12 Noon to 3 PM

Dinner (450 Grams)

Time: Not Available for now

Namkeen
Six chapatis
Six chapatis
Daliya-Tea
Seasonal receptacle
Seasonal receptacle
Two kachoris
Arhar dal rice
Arhar dal rice
Poha
Salad
Salad
Two bread pakoda
Veg biriyani
Veg biriyani
Channa bung
Bund butter
Idli-Sambhar
The scheme is designed for eligible poor such as workers, laborers who find it hard to make all ends meet with their meager income.
60,000 LED Street Lights Across Ghaziabad
This scheme is basically a modification of the scheme that was launched by previous government of Akhilesh Yadav. The old scheme was to install 60,000 street lights across the district of Ghaziabad. Adityanath has changed the scheme to 60,000 LED street lights across Ghaziabad. The scheme has been named as 'Ghaziabad Ab Hoga Aur Bhi Raushan'.
The scheme has already been inaugurated and started from 3rd of April, 2017. Multiple locations were selected for the inauguration ceremony. Those locations include: Vijay Nagar, Brij Nagar and Sanjay Nagar.
Scheme for Free Electricity
This is yet another scheme that has been launched by the Yogi government. Under this scheme, eligible poor who live under BPL (Below Poverty Line) will be given free connections for electricity. While this remains the core idea of the scheme, the scheme also spans over several other things which include:
Consumers who have invalid electricity connection will be asked to change the connection into a valid one.
The interest that they need to pay for such conversion will be waived off by the government.
The principle amount that they need to pay for such connections can be paid using easy instalment feature.
The free electricity that will be provided to eligible consumers will be given for 20 hours a day till the year 2019.
This scheme also calls for other actions including:
Development of electricity systems across the state.
Old power units that are operational will now be replaced with new ones.
Pump sets that are as old as a decade will be replaced with newer ones.
All electricity related plans that have been on papers will now be completed before their defined time frame.
Suryamitra Yojana – Employment Via UPNEDA
One of the most ambitious schemes of the Yogi government is the Suryamitra Recruitment Scheme. Under this scheme, the government aims to provide employment to 25,000 youth in Uttar Pradesh. These government jobs will be given under UPNEDA, 2017. UPNEDA stands for Uttar Pradesh New & Renewable Energy Development Agency.
UPNEDA will be giving jobs within 2 months once the yojana is implemented in May, 2017. The youth that will be absorbed under this scheme will be placed in Group B or Group C or in the marketing department. Employment under UPNEDA will require some skills and hence, NISE or National Institute of Solar Energy is in the process of organizing a program from the development of the necessary skills for the UP youth. The UP government will be releasing the job notification next month (May, 2017). It is necessary that all applicants under this scheme have the necessary eligibility.
For Group B and Group C posts, candidates need to have a graduate degree. Post graduate degree is not mandatory but post graduates can also apply. Graduation or post-graduation can be completed in any discipline. Even candidates who have senior secondary education and hold a proper certificate will be given the opportunity to apply under this scheme.
Written examinations will be held for job openings under the Suryamitra Yojana. For this, the eligible candidates need to first register via upneda.org.in.
Sources say that the government will be giving jobs to 10,000 youth while the UPNEDA will be selecting another 15,000 for the purpose of training.
Workers' Children Scheme
This basically refers to 3 schemes that have been specifically designed for the children of wage workers who cannot send their children to schools either they cannot afford or simply they think that their children can provide them with extra pairs of working hands.
The three schemes that have been launched by the Yogi government are:
Scholarship Scheme
School Development Scheme for workers' children
Shaadi Anudan Scheme
The Scholarship Scheme will provide a scholarship of INR 5,000 per month to children of workers who go to school. Apart from that, INR 100 will also be paid to class 1 students and all other students of higher classes.
School Development Scheme aims on constructing 20 residential schools for children of the workers.
Shaadi Anudan Scheme is where the government promises to provide a financial assistance worth INR 55,000 for marriage of two daughters (of workers) within the same caste and INR 61,000 for marriage of two daughters within different castes (that is, inter-caste marriage)..
Bhagya Laxmi Yojana
This scheme was launched by the Yogi government as a welfare measure for UP's girls. Under this scheme, the government will be providing financial aid to girls who are born in poor families. The aid will not come in direct cash benefit format but will be given in form of bonds worth INR 50,000.
These bonds can be encashed at various stages. The stages and the respective amounts are given in the table below:
| | |
| --- | --- |
| When the girl takes admission in class 6 | INR 3,000 will be given |
| When the girl takes admission in class 10 | INR 7,000 will be given |
| When the girl takes admission in class 12 | INR 8,000 will be given |
| When the girl takes admission in graduation course | INR 32,000 will be given |
This Bhagya Laxmi Yojana has been designed to provide the necessary financial aid for completion of education.
Mukhyamantri Swarojgar Yojana
Under this scheme, the Yogi government aims towards creating self-employment opportunities for 25,000 youth in Uttar Pradesh. Instructions have already been provided to the Department of MSMEs to present a fund proposal for the same. The scheme will also put focus on SC and ST youth ensuring at least 21% of the total 25,000 youth belong from those communities.
The yojana will take account of various schemes that have been launched by honorable Prime Minister, Shri Narendra Modi. Basically, those schemes that have been launched by BJP government at centre should be stitched together to create at least 1 lakh and 19 thousand employment opportunities in the state in the current fiscal year.
Yogi also stressed on the fact that the government should take necessary steps to connect the handicraft sellers of the states with international market through e-commerce platform.
UJALA Scheme
UJALA stands for Unnat Jeevan by Affordable LEDs and Appliances. This scheme has been launched by the Yogi government under which the consumers will get access to LED tube lights, bulbs and fans that have been rated 5-star by BEE on grounds of energy efficiency, at half the price at which they are sold in open market. BEE stands of Bureau of Energy Efficiency and is controlled by Power Ministry. Starting May 1, such appliances will be made available via DISCOM offices across UP. The appliances will be available at following prices under this scheme:
| | |
| --- | --- |
| LED Bulb – 9W | INR 60 |
| LED Tubes | INR 230 |
| Fans (Energy Efficient) | INR 1,150 |
Interestingly, the UJALA scheme is not a brain child of Adityanath government. In fact, it was launched by PM Modi but during Akhilesh Yadav government, the scheme failed to penetrate the state properly. Yogi Adityanath is only ensuring that the scheme reaches people as planned by the central government.
Other Schemes by CM Yogi
Other Articles