Prime Minister of India, Narendra Modi, has come up with a Pradhan Mantri Jan-Dhan Yojana (PMJDY). It is a nationwide initiative to ensure that everyone is financially included. This scheme allows easy access to the major financial services to everyone at a very low cost. The services include banking services such as savings account, insurance, credit and more.
These accounts can be opened at any branch. You can also open an account at the Business Correspondent, also called Bank Mitr, outlets. This scheme allows people to open account with a zero balance. But with zero balance you do not get a cheque book. If you want a cheque book issued then you will need to have a certain minimum balance in your bank account.
What if you have No Documents and what a PM Jan dhan Yojana Account (PMJDY)
If you have the officially valid documents, such as Aadhaar card, you can submit it at the time of opening of the bank account. However, if you do not have any documents, you can still go ahead and open a bank account under this scheme called Small Account or Chota Khata PMJDY
You can have a Jan Dhan account at a bank by giving two photographs self attested at the branch where you want to open the account. In an official statement issued by RBI which was dated 26 August 2014, it was mentioned that if there is no official valid document or the ULID number, the bank accounts can be opened with just two self-attested photographs.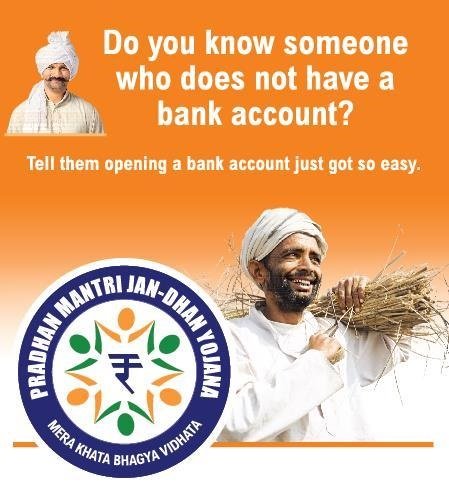 Limits of Small Account Pm Jan Dhan Yojana (PMJDY)
But there are certain limits to these accounts. These accounts are called small accounts and will remain valid for about 12 months only.  If the account holder is able to provide the officially valid documents within this period they shall be able to continue with the account.
A small account in Jan Dhan Yojana also has a maximum 50,000 balance and 100,000 Rs credit limit. Also, you will not be able to withdraw more than 10,000 Rs per month from a small account.